Another year has gone by! 2011 offered many interesting innovations in connected health, and the development continues to move forward at a fast pace. Here are some of the highlights from 2011 and some predictions of what 2012 holds for health 2.0 and self-tracking.

Highlights of 2011
In 2011 we experienced a widespread adoption of mHealth devices. At the end of 2011, more than 80% of healthcare organizations were using mobile devices to collect, store, or transmit health data. In 2011 various App stores also made 9,000 health, medical, and fitness apps available for iOS, BlackBerry and Android both for healthcare professionals and for patients, and a health specific app store called iTunes healthcare room opened with a selection of the 50 best medical iPad apps. Here's a top 10 ten of  2011's best apps for iOS devices.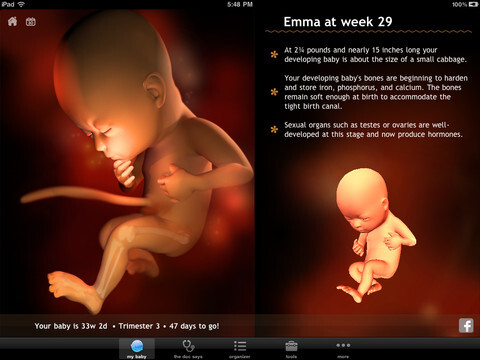 2011 was also a year where self-tracking and DIY check-ups played an important role in many peoples lives. The Quantified Self movement has gained many followers throughout the last year and tools such as, the Zeo sleep manager, the Fitbit tracker, and, of course, the Withings Wi-Fi Body Scale and blood pressure monitor have gained a lot in popularity, as more and more people find it important to track exercise, sleeping, and eating habits.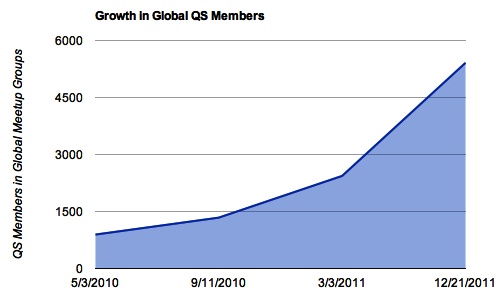 2011 was a year with great advances in robotic and prosthetic technology. A spectacular example of innovation is the fully brain-controlled prosthetic robotic arm. Here on the blog, we also mentioned the story of Tim Hennes who was paralyzed for seven years and who today can feed himself, high-five a friend, or hold his girlfriend's hand, all thanks to a robotic arm, which he can move with his thoughts. Other curiosities were the prosthetic arm with an integrated phone dock and a prosthetic eye camera.
2011 was definitely the year of Health 2.0 conferences, which were held on 3 continents and were attended by 5,000 people across the world. Withings attended conferences such as TedMed, Health 2.0, and Quantified Self Europe.

Predictions for 2012
There seems to be a common line in what tech and health blogs predict for 2012. For instance both TechCrunch and Pharmaphorum predict that big data – datasets that grow so large that they become awkward to work with using on-hand database management tools – will become the hot topic in digital health. According to Alex Butler from Pharmaphorum, "We are only just beginning to comprehend how the large amount of information created by you and me every day can be used to help society".

They also agree that mobile will become fundamental for healthcare. TechCrunch say that the ability to have your phone tie to your healthcare record and track medical metrics will have vast repercussions as you can monitor your heart in real-time, send the data to the cloud, and allow your cardiologist to look at it instantly. Other devices are turning phones into otoscopes for looking in your ears, or glucometers for monitoring blood sugar.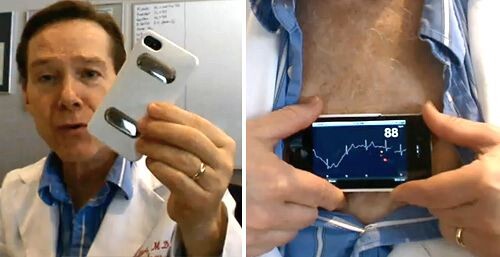 Other predictions for 2012 are that gaming for health will become increasingly common, that social health networks will become an even more powerful means for tracking and predicting disease, and that communication platforms similar to Skype or FaceTime will help patients exchange differently with physicians.

Of course, many other amazing innovations did not make the cut in this blog post, so we are looking forward to hearing what you think was the most significant health innovation introduced in 2011. Stay tuned on the blog for updates on health and self-tracking innovation in 2012! Happy New Year to all you self-trackers and tech-interested blog-readers!