Withings just launched a new Facebook quiz contest with cool prizes up for grabs!
The prizes you can win if you give the correct answers are: Three Bedside Sleep Managers and five Mobile Sleep Managers, all made by our partner Zeo.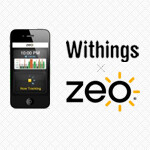 You have until February 20 2012, 5 pm (GMT+1) to visit our Facebook fan page and test your knowledge! Go ahead and try your luck!