Withings helps you keep track of your body and your health, but what about the other things that are part of who you are? What if you could remember your entire life? Moments fly by at a fast pace and it's hard to keep hold of all of them. Significant or trivial, happy or sad, each moment of our daily life is a part, every day a new chapter of our own, unique story. Unfortunately, our brain is not as searchable as a hard drive… And this is where lifelogging comes into the picture! Lifelogging tools help you keep a digital record of your everyday experiences in many different ways!
Turn your life into infographics
With the app and website Daytum, you can collect, categorize, visualize, and communicate your everyday data. It allows you to get the bigger picture of your everyday life, through personalized statistics of anything you wish to keep track of – the uses are limitless! You can create a personal dashboard, an event, keep track of sports scores, or use Daytum as a corporate tool. All in all, Daytum turns your daily life into infographics and is great tool to represent in a simple, artistic and intuitive way your unique information. It shows you just how interesting and limitless self-tracking can be!

You want to take it a step further? Biogrify is a new web application (currently in beta testing) that gives you the chance to use interactive infographics and create a visual snapshot of your life. Because life is an evolving story!



Lifelogging as a means of motivation
DidThis is an app that aims to motivate you to do your everyday activities. It can help you track what you did and share it visually with your friends by answering simple questions like "what?" and "how much?". With DidThis, you can take pictures to log your achievements and grab the opportunity to cheer your friends up on theirs!

Snap pictures of your favourite moments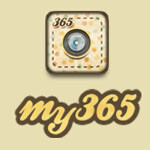 Would you like to have your own, personalized calendar? One that will remind you of the most important moment of each day? With My365 you can save your favourite moments as a photo and share them with your friends! Having fun with your loved ones, spending time with family, going shopping, attending a special event or anything else you can think of that is worth keeping as a memory!





 

Timeline your life
With services like AllofMe or Dipity you can organize your favourite moments by date and time. Your can create engaging timelines that can host video, photos, audio, text, links, locations or timestamps and can even manage multiple timelines. AllofMe users can tag faces within the photos and navigate through timelines manually or in an automated slideshow.



Lifelogging represents your personalized digital tale. Whether you decide to keep it private or share it with the world is completely up to you! If you want to get a better idea of how much lifelogging can change your life, we discussed here Gordon's Bell research project who aims to capture as many memories of his life as possible.

So which type of lifelogging do you prefer? Do you keep your life story offline and private within a notebook on your bookcase or do you share it with your friends?