Dr. Google will see you now
Are you feeling a little under the weather? Do you have a mysterious pain or your stomach feels a little weird? Google just launched a new research service that you can use to learn about possible causes and conditions that are related to your symptoms. Obviously, the users of this service are reminded that the results they get are generated by algorithms and they do not in any way replace a medical opinion!



Introducing the Bluetooth toothbrush, you can now track your dental hygiene!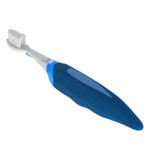 A start-up company aims to launch a toothbrush, equipped with a sensor and Bluetooth radio that will send data to a Smartphone app. The first version will only allow you to track when and for how long you brush your teeth, but later versions will also track how long you spend in each area of the mouth and may also include some kind of gamification, to encourage you to brush your teeth more often! The toothbrush is expected to be released in early March.

 

Your body is an API
As the quantified self philosophy becomes more popular and shows the benefits it can offer, more and more innovative tracking gadgets hit the shelves every day. Do you want to learn everything about yourself? Check out 9 of the most interesting personal data-tracking gadgets! From bracelets to helmets and from eye tracking to sequencing an entire genome, those gadgets can help you gather as much personal data as you need!



Smart shirt monitors workouts and tracks your progress
A team of senior engineering and graphic design students from Northeastern University designed a unique T-shirt that can be used during a workout to track muscle output and efficiency. The T-shirt, made for both amateurs and professional athletes to help them optimize their exercise, can then be connected with an Android app to present the results on an interactive online dashboard.



Star Trek like medical scanners are one step closer to reality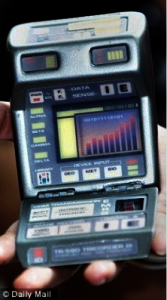 If you are a sci-fi fan, you know what we are talking about! The dream of a portable device that scans the entire body and detects health problems may become reality thanks to a new development in electromagnetic Terahertz wave technology. Those "T-rays", that are already being used in full-body security scanners, seem to be able to detect very small and otherwise hidden changes in bodily functions, such as increased blood flow around tumorous growths. According to a recent study it is now possible to focus the rays into a much stronger directional beam than thought possible, which means that such a portable device can now be smaller, cheaper and more accessible to the public.