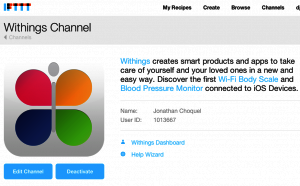 We have just created a channel on IFTTT! This service lets you create links of cause and effect, triggered by the use of a Withings device (Wi-Fi Body Scale, Smart Blood Pressure Monitor, Smart Baby Monitor) or app (Health Companion). Some Withingers have already created their own "recipes"! Can you think of some other cool "chain reactions"?


 

What does IFTTT do?

IFTTT stands for "If This Then That" which is the most simple way to describe a causality link (a relationship between two events, the second being prompted by the first). IFTTT let's you decide if a certain effect is the consequence of a certain cause. If you have already started to "turn on your well-being", this is an opportunity to fine tune your monitoring system and make the most of the tools and services available online.





 

How does IFTTT work?

It's very easy. You create a recipe based on a "trigger" and an "action":
Pick a channel among the dozens available (Facebook, Twitter, Health Companion, Google Drive…).
For the channel you picked, there are a certain number of events that might happen, among which you must choose a "cause". This will be the "trigger".
Choose what consequence you want to link to the "trigger". This is the "action".
 

1. The trigger channels to choose from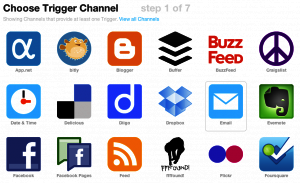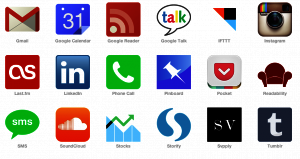 3. The action channels to choose from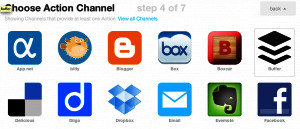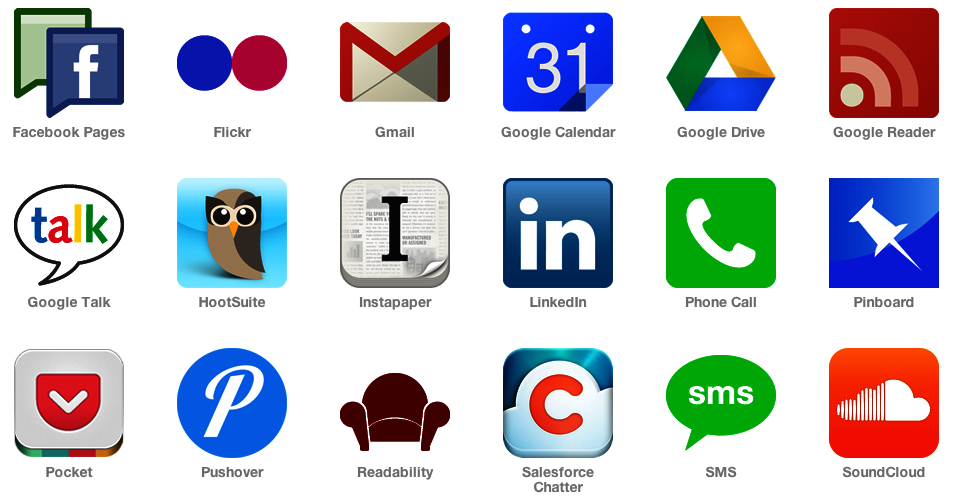 Some Withings recipes already created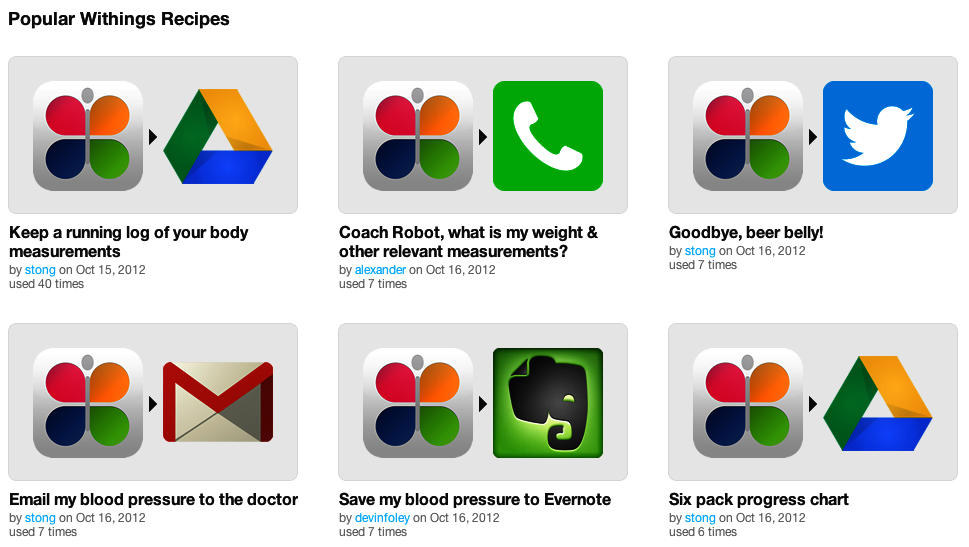 How do you like these? Are you interested in one of these "recipes"?

 

 

Your turn! Get creative!
Can you think of nice "recipes" where an a action would be prompted by the use of a Withings device? Or an action in the app? Please share your ideas and link your recipe in the comments.