This is just part 2 of our Ultimate Geek Gift Guide for baby nerds and their (respective) geeky parents. In part 1, we listed some garments like T-shirts, baby creepers and bibs. Now let's list shoes, books and toys! May the force be with you when you'll go hunting these Christmas presents… online or offline!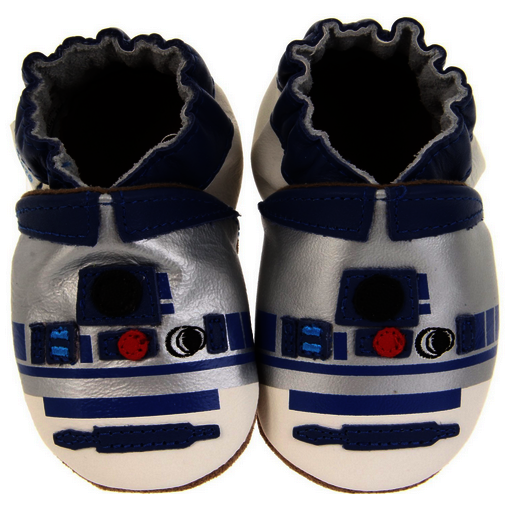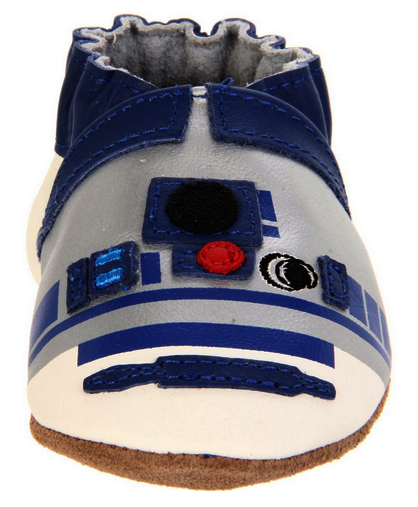 R2D2 Pre-Walker, by Robeez

Your baby might as well wear these R2D2 pre-walker baby shoes, as he is making incomprehensible high-pitched sounds, just like the famous co-pilot droid in the Star Wars movies.

Buy them here.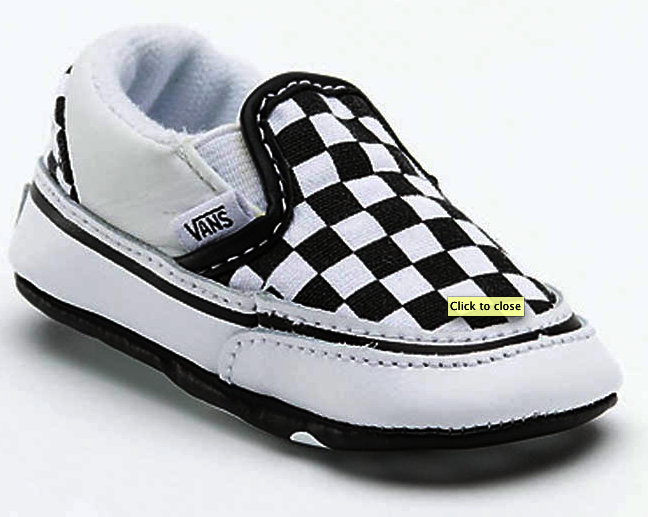 Vans Infant Classic Checkerboard slip-ons (black/true white)
These shoes were made for skateboarding, and that's just what they'll do… in a couple of years! Give your baby the look of a skater/BMXer/hipster, with these cute little slip-on Vans, featuring the classic checkeboard pattern. These infant Vans don't come with the famous waffle sole though.
This handmade baby beenie is partially made with bio-synthetic yarn! Actually it is made of 30% of milk protein yarn and 70% of cotton. I say it's 100% geekalicious!
Buy it here.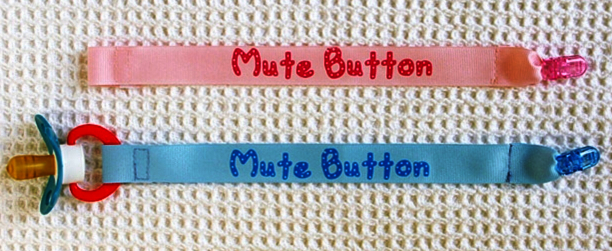 Mute Button Pacifier Holder

This is the closest thing to a mute button! Pacifiers are indeed known to calm down babies in the blink of an eye (most of the times). But unfortunately this accessory often goes missing, babies having a hard time holding on to anything. Given the situation, you can either walk around with a pacifier ammunition belt or invest in this kind of holder, aptly called "Mute button".

Buy it here (source).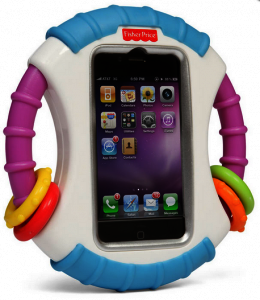 Fisher Price "Laugh & Learn" Baby iPhone Case

Babies are prompt to fall in love with Apple products. It must be something with the rounded corners, the pinch-swipe-tap interface or the colorful icons… But how do you protect your beloved iOS devices from the clumsy stubby fingers of your Mini-Me? Fisher Price has the answer with this heavy-duty iPhone case. Note: you can choose to block the Home button or leave it accessible! Compatibility: fits the iPhone (original, 3G, 3GS, 4, 4S) and the iPod Touch (2nd, 3rd, 4th gen).

Buy it here.

 

 

 

"HTML for Babies"
How do you code a baby? This book has the (funny) answers! Instead of dull childish stories, tell your baby about the main ingredients of the web. Hopefully he'll like these building blocks as much as the wooden ones. In a few years, you'll see… Your baby's web designs will conquer the world!
Buy it here.

 

 

"Baby Owner's Games and Activities Book"
Nowadays, we are used to just plug-and-play. When we get our hands on a new device, the first move is to try to figure out how it works… And we pull out the user's manual only if we are stuck. What about taking care of a baby? It doesn't seem to come with a manual. This is why this book is essential.  Learn how to stimulate your latest release (Human 2.0) with these 75 games (suited for babies 0-36 months old): they help him develop his motor skills as well as his audio/visual capabilities, and more.

Buy it here.

 

 

"Let's panic about babies"

Welcoming a little one in the family. Breaking down your sleep agenda into shorts turns of guard. Juggling with diapers, trolleys and toys. The world of babies is filled with challenges. "Let's panic about babies" explains them all and is sparkling with wit. Could prove handy!

Here is an excerpt:
Q: How can I be sure I'm pregnant?

A: Torso swells gradually until baby falls into underpants.

Q: How can I tell if I've chosen the wrong pediatrician?

A: He/she can't pronounce "stethoscope."
Buy it here.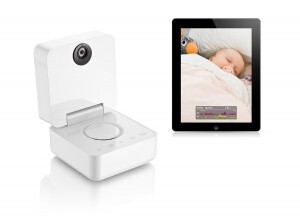 Smart Baby Monitor

Chances are you've already heard of baby phones. But have you seen the Smart Baby Monitor? It's so advanced that we couldn't call it "baby phone". It has so many features – the Smart Baby Monitor goes far beyond the walkie-talkie gadgets out there.
First of all, you don't have to walk around with an extra device to monitor your baby, as the SBM works with iOS devices (iPhone, iPod Touch, iPad) and it will soon be available for Android phones and tablets too.
Secondly, you'll never be "out of range" as the SBM surfs all kinds of technologies and networks (3G, Wi-Fi, Bluetooth) in order to bring you the image of your baby on the screen of your favorite device.
The SBM offers many possibilities to interact with your little one: hear him, talk to him, light up the SBM (choose the color!), start a lullaby, check on the temperature, the humidity level… You can set up all kinds of notifications and fine tune the detection levels.
Buy it here.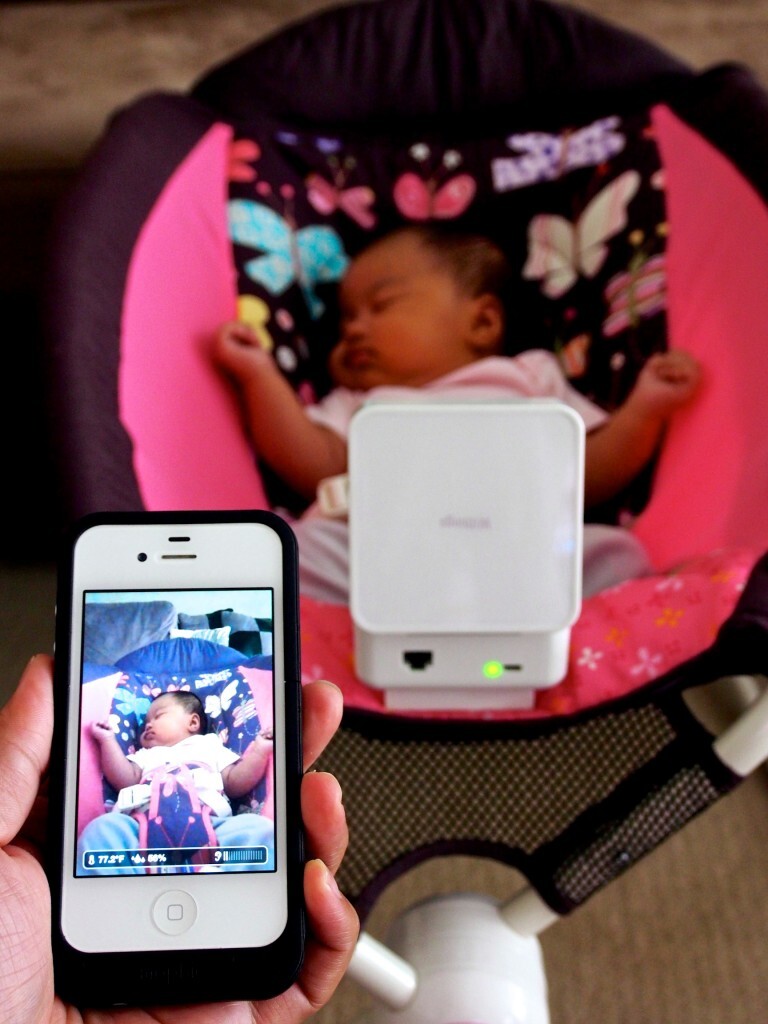 Now you have to check out the entries of our "Cutest Baby Photo Contest"!!! Feel free to share them from Pinterest!

You know we have a Pinterest board dedicated to babies with a nice selection of garments, objects, furniture, records! A must-see!

 

 

To read part 1 of this Ultimate Gift Guide, click here.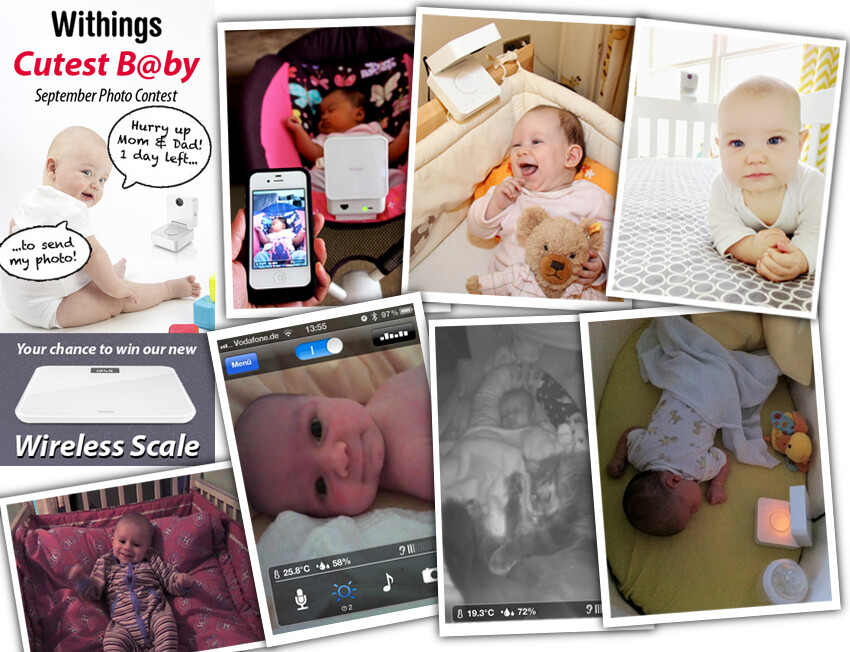 You might also want to surf around on this Withings blog, you'll learn how you can turn on your well-being 🙂