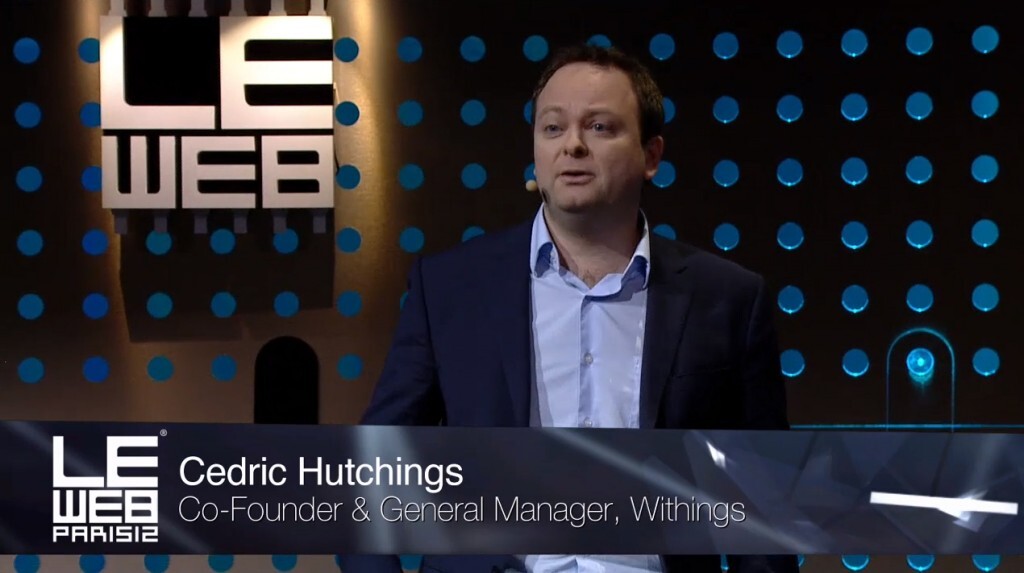 Among all the Internet-connected products you can imagine, some are centered around health and wellness. That's where Withings stands on this market. We try to create smart objects and apps that help you take care of what you care for, in the most simple way. We released the first smart scale, connected to the Internet, in 2009. Since then, we've broadened our range of products: Smart Blood Pressure Monitor, Smart Baby Monitor… Here are a few things to remember from the speech of Cédric Hutchings, co-founder of Withings, speaking at the 2012 LeWeb Paris conference.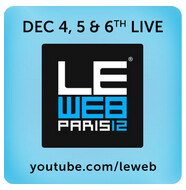 2012 LeWeb Paris

LeWeb has become the number one european web innovation conference. It gathers all the big names in the business, from startups to multinational companies, including all main investors.

Today, Cédric Hutchings explained how connecting objects to the Internet can help you live healthier lives and achieve your goals.
You just have to step on the scale,
You don't have to write down the weight,
You can focus on the average weight line created by the dedicated app instead of considering each weigh measurement separately.
These are the key elements that explain the success of the Wi-Fi Body Scale. Knowing this, we went on to develop new Internet-connected devices.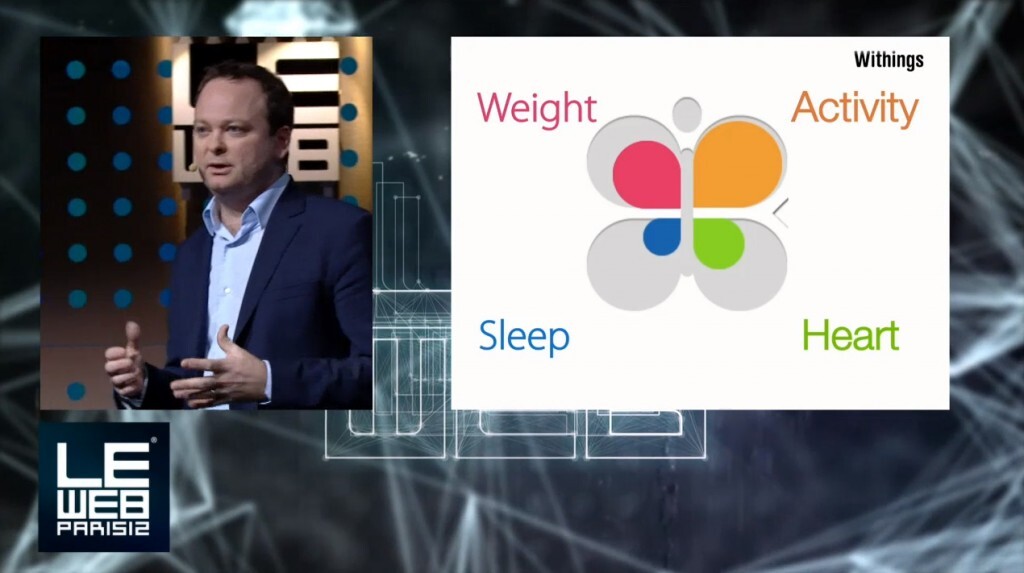 The Withings Health Companion app

The General Manager of Withings showed the audience the Health Companion, and explained how its wings work.

It's a 4-in-1 health monitoring solution that let's you assess the state of your health in the blink of an eye. Sleep, Activity, Heart and Weight are all shown on one simple butterfly-shaped illustration. You even get personalized motivational messages, depending on your body data's trends, and your "body-tracking" attendance.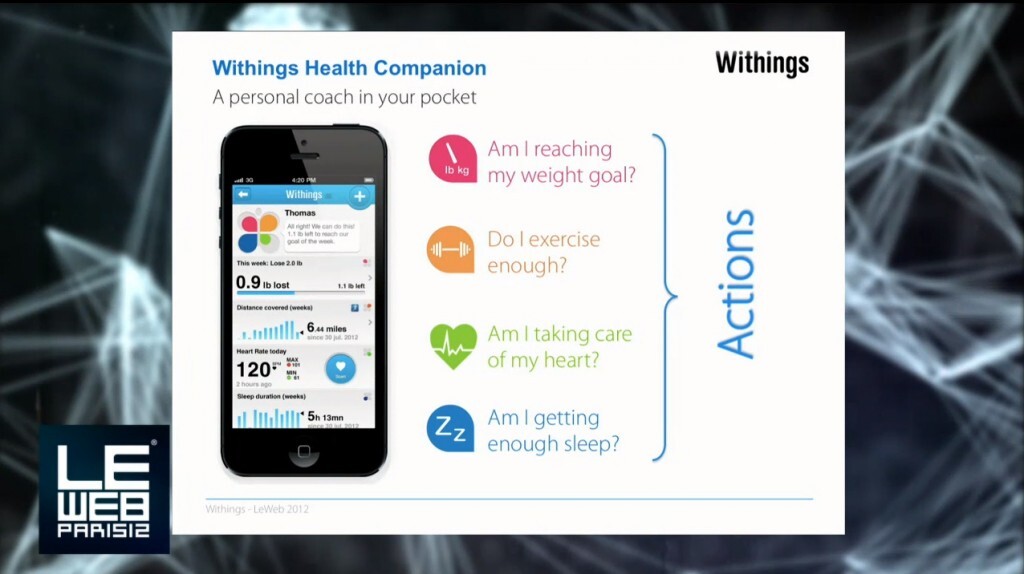 Use the Health Companion app with your Withings devices (among others), and the partner apps to customize your personal health management. It works! You spare your motivation. This is why several kinds of people like our scales!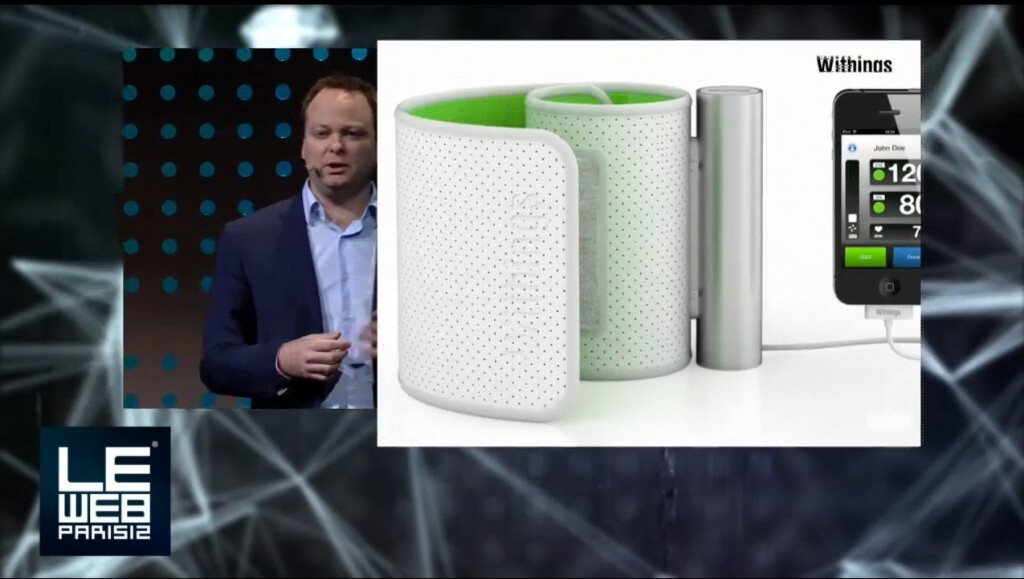 The Smart Blood Pressure Monitor

Accurately self-monitoring your blood pressure and heart rate is actually easier at home than in a medical/hospital environment. This is due to the "white coat effect" which increases your blood pressure! The simple sight of a white coat induces hypertension.

You can now track your heart's data easily, in the quietness of your home, thanks to the Smart Blood Pressure Monitor. Simply plug it into your iPhone, the app launches itself, and you are ready to start measuring BP and heart rate.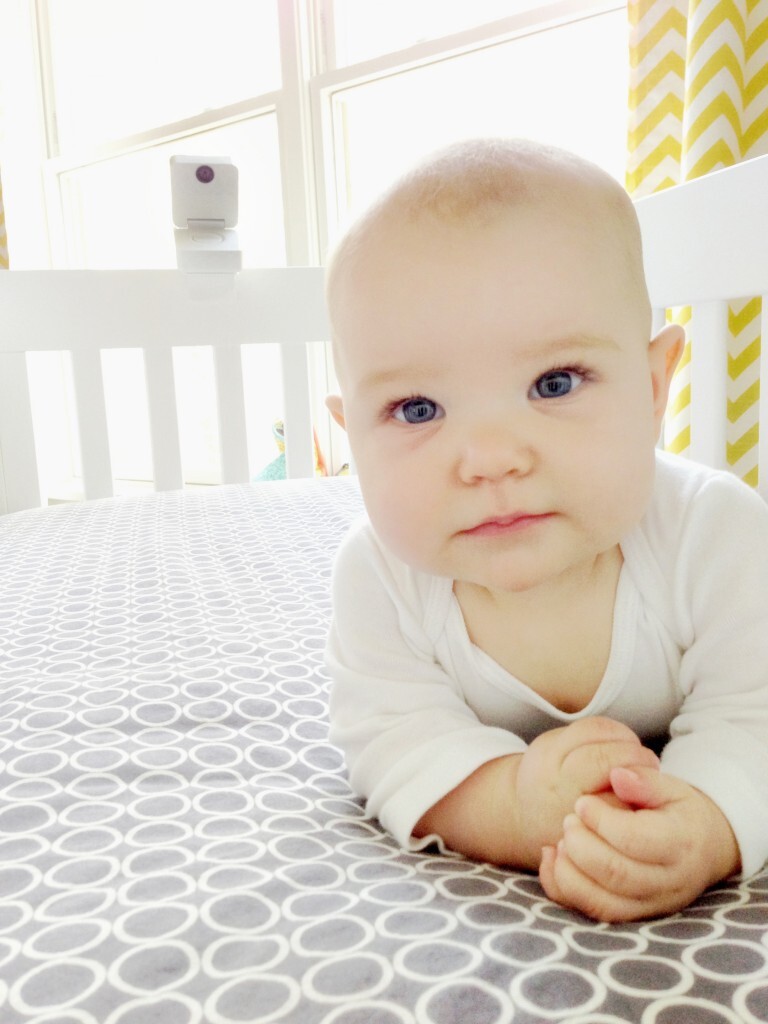 The Smart Baby Monitor

By now you've all understood that being able to control and monitor Internet-connected objects on your smartphone, conveniently sitting in your pocket, is a key element of the ongoing "Internet of Things" revolution.

As Amber Case (cyborg anthropologist) said it: "Your phone should become a remote control for reality".

This is why we've developed the Smart Baby Monitor: you are able to check on your loved little one wherever you are. You can set and tune all kinds of important notifications:
Noise, of course (hear when your baby cries)
Movement
Temperature
Humidity
And much, much more!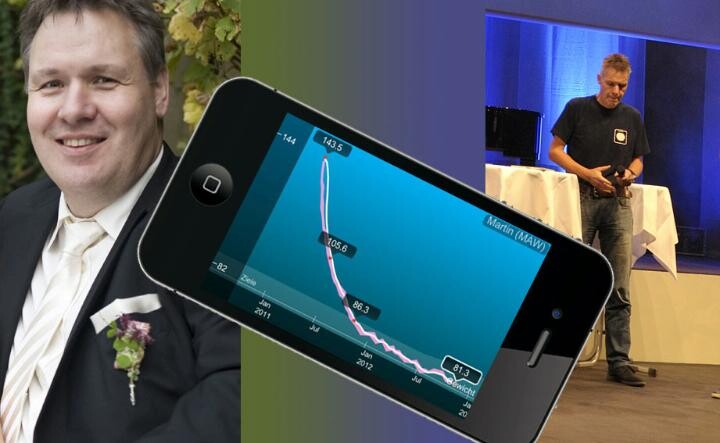 Withings is an agent of change

"More than 62% of our users have reported changing their daily habits as a result of Withings" – Cédric Hutchings

This is maybe the most impacting sentence, judging by the real-time tweets during Cédric Hutchings's speech. The reality is that the Withings scales have changed many lives, in a good way. Check out these testimonials sent by our users:
LeWeb Twitter Contest

Win one of the 5 Limited Edition engraved scales at stake! Tweet about Withings, include the #LeWithings hashtag.

The Withings Team will choose their 5 favorite tweets tomorrow night 🙂