Yesterday the web was on fire! And it has been like that for the last 3 days. How come? The Paris edition of LeWeb. That's what was happening! The topic of LeWeb Paris 2012 was the developing market of the "Internet of Things". As we've been part of this scene since the beginning, with the release of the Wi-Fi Body Scale in 2009, it was only natural that we partook in this event.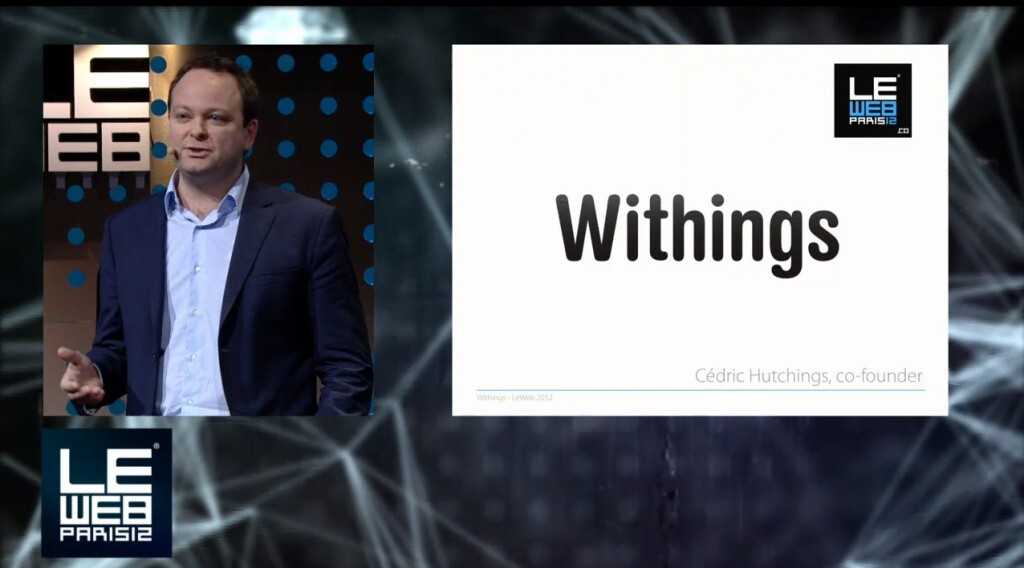 LeWeb + Withings = LeWithings

Our CEO was on stage, our products where displayed in the Orange booth, and our social network communities, always quick on the draw, where following the whole conference.

Then, a tweet from PMLB, exchanging with SuperGéllule, caught our eye. Withings jumped into the conversation between the two young healthcare professionals, and it was soon decided to launch the #LeWithings hashtag to federate the "mobile health" / "connected health" / "Digital Healthcare" tweets sent out during LeWeb.

By the way, if you want to watch Cédric Hutchings, CEO and General Manager of Withings, as he presents what we do on the stage of LeWeb, just click here.

 

 


Limited Edition engraved scales

For 3 weeks only, we have been selling a Limited Edition of the Wi-Fi Body Scale. We also had a LeWeb-specific idea: to engrave 5 scales with the name of the conference! Tha last ingredient was simple to find… A Twitter contest!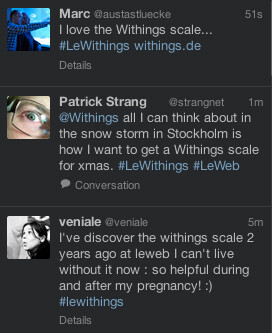 LeWithings Twitter contest

The rule was very simple: tweet something about Withings, and make sure you include the #LeWithings hashtag. The 24h contest lead to to the publication of around 60 tweets! After the deadline (yesterday night), it was time to submit them to the Withings Team, who voted for their favorite 140-character statements. I think we can now start to roll the drums…

 

 

 

 

Winning is good, but participating was fun!

Before we unveil the 5 names of the winners, we'd like to thank everybody for their interactions. There were even some funny moments! For example, Goyer's video (click on this picture to watch it):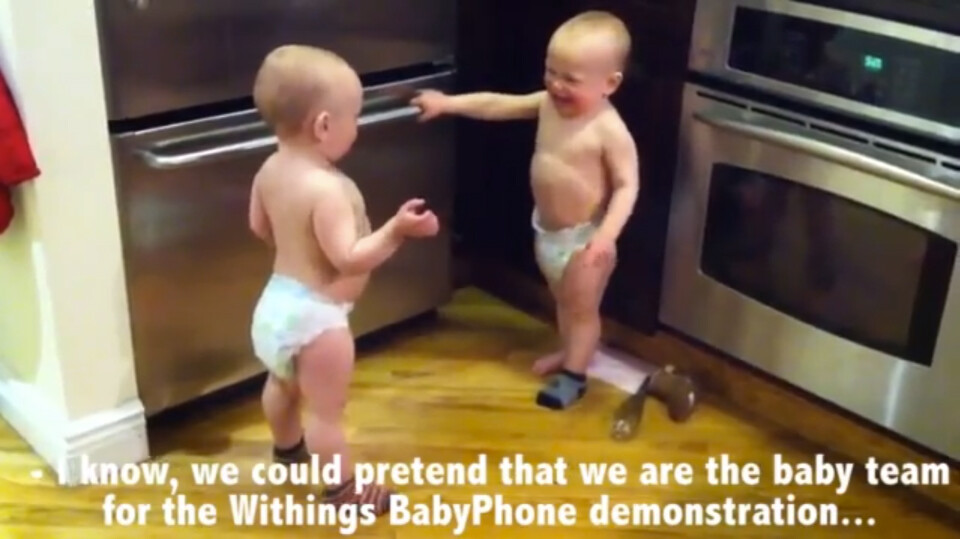 Check out how the babies are talking about going to LeWeb, and pretending to be part of the Withings Smart Baby Monitor demonstration Team to get in 😉 Hilarious!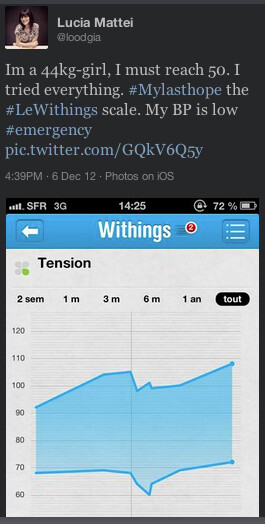 Then there was Lucia Mattei. She tweeted her (low) blood pressure, and explained how she is trying to gain some weight. She even said that the Withings scale was her last hope.

This underlines one interesting point: our scales are for everybody. You may have some weight to lose, or you may be a fitness geek, or – like Lucia, you need to gain some weight… For all these user profiles a Withings scale can prove beneficial.

Anyway, we want to thank all the participants for their time, their interest, their motivation… and for some… their love!




 

 

 
And the winners are…
The number 1 tweet, who received most votes from the Withings Team was from Corentin Lion. Here's his tweet, followed by the 4 others tweets we chose. Congratulations to those 5
Withingers
!
 

1st place: Corentin Lion (@CorentinLion) with 6 votes

"Want to explain to someone what is the internet of thing? Just tell them about the wifi scale of @Withings #LeWithings. They'll understand!"

 

2nd place: Yoav Weiss (@yoav_weiss) with 5 votes

"I am LeTired of not having #LeWithings in LeSalleDeBain"

 

3rd place: Mark Kane (@khaotickane) with 4 votes

"#LeWithings is a game changer into physical health and wellness; get onboard, get @Withings !"

 

4th place: Andy Versyck (@versyck) with 3 votes

"Clean, Simple, Beautifull #LeWithings has it all. #ProductsOfTheFuture are made possible today @Withings Thank You"

 

5th place: Julien Blanchard (@Julienn_B) with 3 votes too

"Hello @Withings ! Heavy #RunKeeper user, your Wifi body scale is really the last best accessory I miss to stay fit! #LeWithings #stayfit"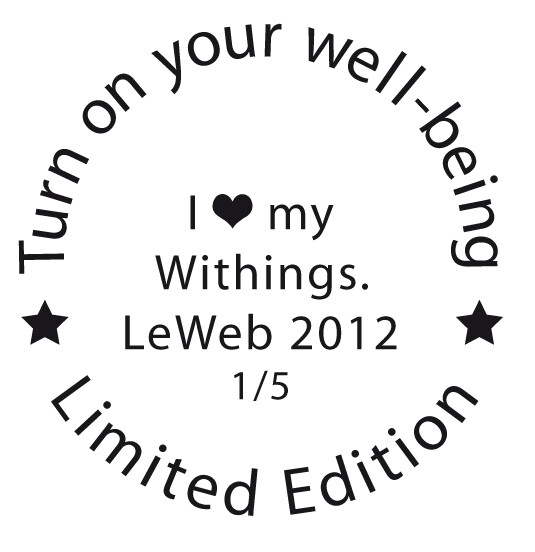 CONGRATULATIONS!

Now winners, please contact us via community@withings.com, with your full name and address as well as your phone number, so we can send you your gift!