You're going to love our January Facebook contest! Of course the "Cutest Baby" contest was adorable… Of course, the "Spread your wings" contest was creative… But with this contest, you'll likely frame the drawings you submitted. It's the same mechanics: submit an illustration Let's see how it works and how you can make sure you take home a Smart Kid Scale.


 

The idea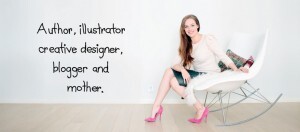 The idea came from Adele Enersen, who published some photos of her son Vincent. The artist had imagined him in several fun settings, sketching the surroundings and creating very cute and fun images. It seems like she made Vincent's dreams come true! 🙂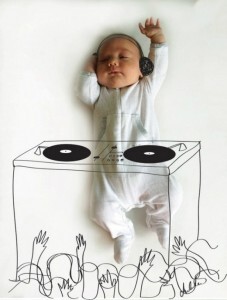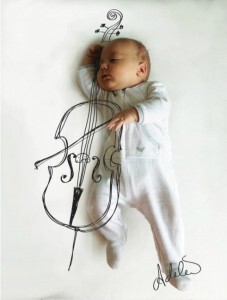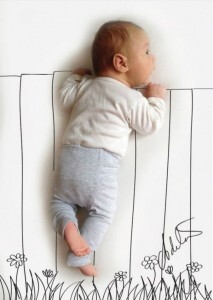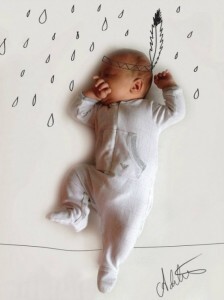 You can find the book of her latest photo project here (books and calendars).

 

Now it's your turn!

We decided to create the same kind of photo/sketch mix and to get everybody creative. So now it's your turn! Have fun trying. In the best case, you will receive a Smart Kid Scale. In the worst, you'll still have your very personal home-made pieces of art 🙂

 




1. Pick a photo of a baby

The photo should have a light-colored background.

– Pick one of the baby photos we provided. Find them in a dedicated Facebook album, along with a few examples of sketched-over photos. Print it out.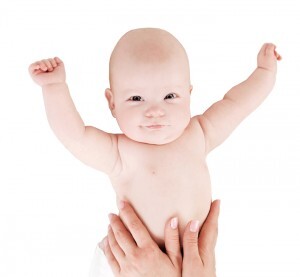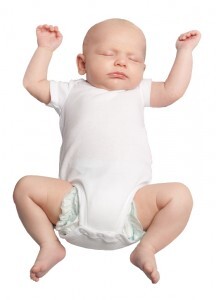 – Shoot a new photo of your baby for the occasion! 😉 Put him/her on a white sheet or blanket. Other light colors will work fine too. Print it out.

– Use a photo of your baby that you already have. Erase the background in a photo editing software. Print it out.

Notes

a) It will be easier to sketch something if the baby already seems to be doing something… like playing air guitar or clinging to a rope.

b) If you're thinking of drawing a parachute floating over baby, make sure you'll have enough space to draw it: resize the cropped photo if you have to ; place it accordingly on the paper sheet.

 

 

2. Sketch over baby!

Depending on the baby's position, pick a setting and/or objects that work well with the photo.


– Do it freehand (like Adele), draw something you saw or simply harvested from your imagination.

– Look for landscape sketches on the net. Choose one. Print it out (at the right size, in regard to the baby's photo). Slide this second printed paper sheet under the first (with the baby on it). Trace it! This is how we did ours 🙂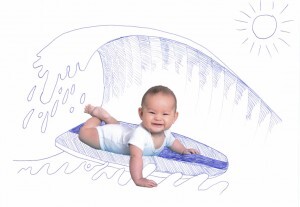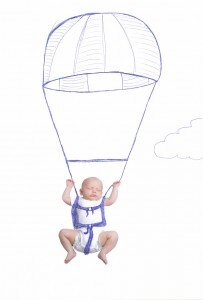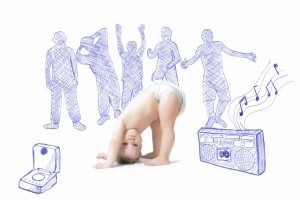 3. Submit your illustration via our Facebook contest app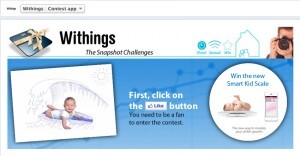 Click on this image above to land directly in the contest app.

 

Want to enter from a smartphone or tablet?

If it doesn't work, try this link: https://apps.facebook.com/go-to-app?id=3327

It is specially recommended for smartphones and tablets.

 

4. Get your friends to vote for your image!

The persons who have submitted the 3 illustrations with most votes at the end of the contest will receive a Smart Kid Scale. Share the contest, invite your friends to cast their votes for you!

 

Last words (before you start crafting and sketching)

– Contest ends on February the 8th of Fevruary 2013, at midnight Paris time.

– This is your chance to win the brand new Smart Kid Scale!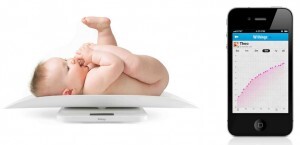 – Want to know more about weighing babies? Click here!

 

Check out the first drawings submitted!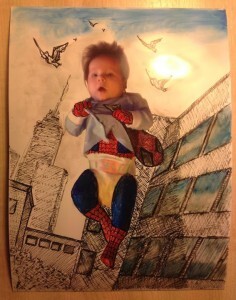 It's from Sergey Matveev (Russia):
"Hi! This is my son Matthew – the most amazing, cherished and loved man in the world! :)"
How do you like it?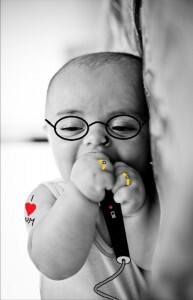 Pietro Diliberto

"Singer baby: A little star is born".







Κωνσταντίνος Κουκουλάκης

"Upcoming model: Here is my Upcoming Model! In about 20 years everyone will Know him! :)"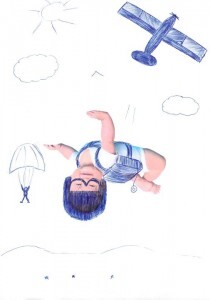 Aidan Hammond
"Free bawling: Mum… Where do babies come from?".

 




Louise Hammond
"Mission Impossibaby: In cinemas in 9 months".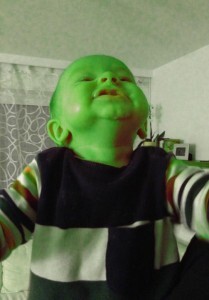 Christian Taepper

Baby Hulk – When baby goes bad…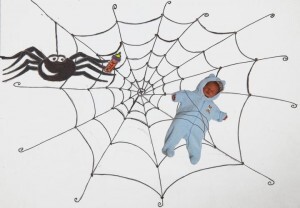 Laura Purinė

Our baby in the web – With the best nanny ever, so we are going out tonight!!!!

 

 

To vote for these illustrations and maybe win a Smart Kid Scale, follow these instructions:

 

Instructions

If you are on a Mac or a PC, follow this link: https://www.facebook.com/withings/app_244041225639079 (or simply click on the "Contest app" tab on our Facebook page)

If you are on a smartphone/tablet, follow this link:
https://apps.facebook.com/go-to-app?id=3327

Once you're in, you'll see the rules of the contest.

You may also use our baby photos to draw over: https://www.facebook.com/media/set/?set=a.401551759930451.95476.111046008981029&type=3