It's not every day you get to meet with one of the world leaders and talk to them about your company and products and so when we first heard a very prominent British politician would be being introduced to digital health – and our products, it's fair to say we were very excited.
 

 

Last month our UK Frank PR agency and a company our hardware serves, Zaptag, met with Britain's Prime Minister, The Rt Hon David Cameron to talk to him about digital health, Withings and our wellbeing range.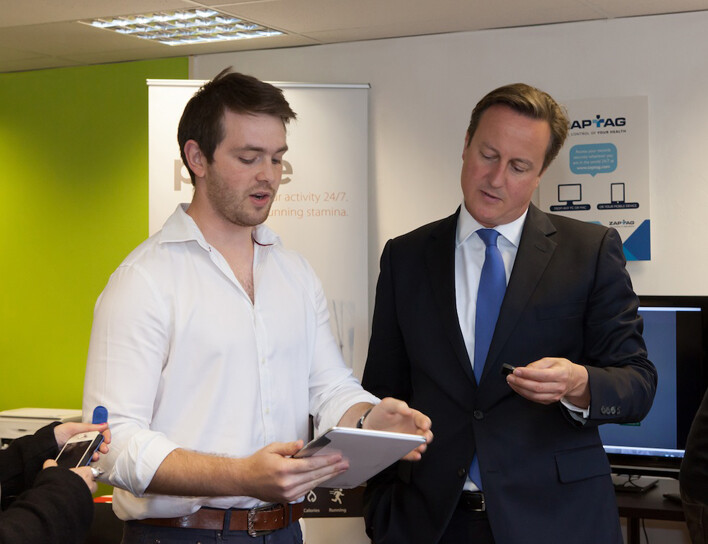 For the official press release Mr Cameron commented:
"I was delighted to see that Zaptag in my constituency is performing well, supporting large companies such as Aviva. The nation's health can be improved if we all take a greater interest and responsibility for our own wellbeing and tools such as the Zaptag Health Record and Withings tracking devices are helpful in enabling us to do just this."
Cédric Hutchings, CEO and co-founder of Withings says:
"Understanding and analyzing your fitness is the first step to improving it. We all need to take more active interest in our health and wellness and now the PM can track how many daily steps it takes to run the country!"

 

 
Sadie Beilby from Frank PR has put together a personal account of how the day went and gives her account of the meeting:

The security dog Edge came bounding through the office sniffing all the walls and surfaces. "That's what we like to see," the security guard commented, as the dog sat down by his side. After four or five security checks of Zaptag's office, the room finally had the seal of approval.  With an air of excitement and apprehension we waited eagerly for a fleet of cars to drive by the window and pull into the drive.

"Here he comes!" exclaimed Zaptag's CEO, Ian Gallifant.  A Range Rover escorted by two other vehicles carefully pulled into the drive.  We all stood in a row nervously waiting to be introduced.  In walked the Prime Minister with a relaxed smile and he politely introduced himself to all the members of the team.

Ian demonstrated his online health account system, Zaptag, to the Prime Minister and its integration with the latest Withings health tracking devices.

 
"This is absolutely fantastic! I can't believe how much such a small gadget does, it is perfect for measuring your health."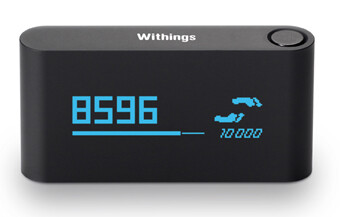 My Account Director, Rich Leigh demonstrated the latest Withings activity tracker, Pulse, the powerful pocket-sized activity-tracking tool designed to help users achieve personal health and fitness goals. The Pulse adds heart rate measurement and automatic run detection to the tracking of steps taken, distance covered, elevation, calories burned, and quality of sleep.

 

"This is absolutely fantastic!" exclaimed the Mr. Cameron, "I can't believe how much such a small gadget does, it is perfect for measuring your health."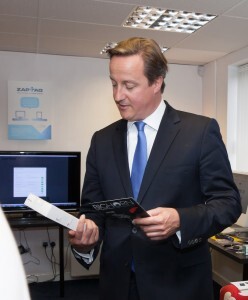 Mr. Cameron listened intently as the quantified self movement was explained, asking pertinent questions about the product and how health tracking can improve health. He was impressed by how quickly self tracking is becoming mainstream, adding that the Chancellor is a big fan!

As Mr. Cameron left with his entourage he thanked Ian for graciously hosting him and discussing Zaptag, and turned to us to say he'd be synching a Withings Pulse with his iPhone that very evening!

A report form Sadie Beilby.