What do the lack of activity and of sleep have in common? They are both bad for your health. This goes to show that you have to act on several aspects of your lifestyle to dodge avoidable chronic diseases and stay healthy. Living well is an everyday matter.  How many steps do you you walk (or run) each day? Knowing this will help you realize how active you really are. Then you can set out to reach the World Health's Organization activity level recommendations. Let's take a look at the ways you can set out to get healthier, from the most simple approach to the most complete solution.

Want to live healthy?
1. The first device that comes to mind
Get an activity tracker! Pedometers have been around for a very long time, but you now have smart trackers like the Withings Pulse who do wonders when it comes to measuring your activity level 24/7.

Drop the Pulse in your pocket (by the way its official hashtag is #TakeYourPulse), let it follow you through your day. It will count each of your steps so precisely that it even recognizes steps going upstairs!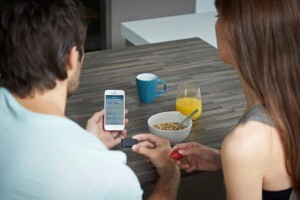 The Word Health Organization recommends 10,000 steps per day. With your Withings Pulse you see exactly where you stand, giving you the opportunity to react.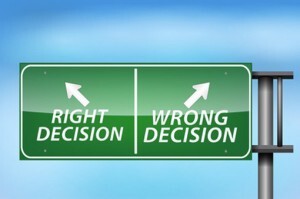 All your data is made readily available in the free Health Mate mobile app and monitor your progress on your smartphone or tablet. Further your analysis with the Health Mate web dashboard gives you even more insights.

 

 

 

 


Need extra steps today to reach the 10,000 threshold?
Why not park the car further from home, and finish walking?
Or maybe you could fit in an active session in your day – practicing your favorite sport or going for an after-dinner walk?
Knowing where you stand is empowering. Use this power!
But wait. The Pulse doesn't just count steps. It tracks distance, elevation, and burned calories. And it also measures your instant heart rate. All of this can be helpful when you are trying to change your habits towards a healthier lifestyle.

 

 
2. Another device that makes sense
Get a blood pressure monitor. Blood pressure is one of the vital signs. Even more, it's one of the most relevant body data to track over time. The Withings Blood Pressure Monitor lets you do it in a breeze, automatically syncing all your data to your Withings Health Cloud. You can very easily share your readings with your doctor. Learn more.

 

 
3. The ideal complementary device
Add a smart body scale to the mix and you will get an upgraded health-tracking solution. Seeing how your efforts impact your weight, and particularly your body composition, is a great way to keep your motivation up and stay on track with your desired lifestyle change. That's the power of feedback loops right there!
The Smart Body Analyzer (aka WS-50) is "the one-stop health tracking scale", meaning that when you step on it (preferably in the morning), you get way more than your weight. It also measures your body composition and your heart rate through your feet (this is a first time in a scale). To top it off, the WS-50 does continuous indoor air quality monitoring – but we will talk more about this in part 4 of this series of blog posts.

 

 

4. An app to complete your health-tracking solution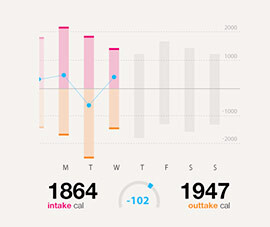 Why not go all the way and compare the numbers of calories you burn with your calorie intake? Jointly monitoring activity and nutrition is the best way to get to a healthy weight.
Balance your burned calories with the calories you ingest using the free MyFitnessPal app in conjunction with the free Withings Health Mate app.
5. Check out some of our partner apps – they can help you become healthier
Take advantage of some of our +100 partner apps! Connect your Withings account with RunKeeper (track your workouts and receive guidance from running experts), Fitboard (a workout/diet archiver), or FitTrend (a fitness journal) for example.

 

 
6. One step beyond into the Internet of Everything
You can create causality links to help you lose weight. Sounds geeky? Imagine that"Achieving your weight loss goal" is a trigger. You can easily program an IFTTT recipe that will automatically initiate an action like unlocking your fridge or simply writing down your success in Evernote, when you reach your weight loss goal.
Looking for a way to act on your weight? That's in part 1
Looking for a way to sleep like a baby? That's in part 4
Want more? Here are some impressive weight loss testimonials