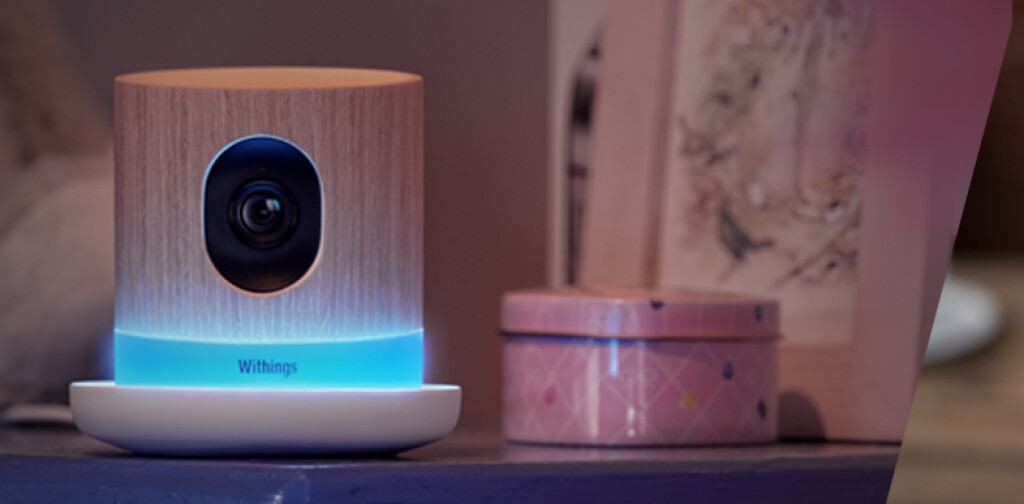 We created the first HD camera with built-in environmental sensors, but we were not content to stop there. The Withings Home is proud to also be the most advanced baby monitor on the market!
Among its many features, Home also functions as a baby monitor allowing you to keep a closer eye on your child than ever before.
Receive a notification on your phone when your child wakes up, whether you are relaxing in the other room or on the other side of the world.
Monitor your baby remotely, even at night, without the risk of waking him up. When darkness sets in, a mechanical IR filter is automatically activated to launch a nigh vision view for the night.
A long experience in designing "babycams"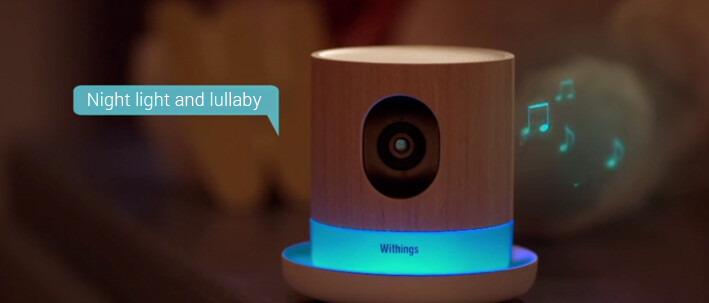 We released our Smart Baby Monitor in 2011 and were awarded several times for our ingenuity. We brought this same technological fervor to the Withings Home  so you can watch over your children and help them fall asleep with light and lullaby programs.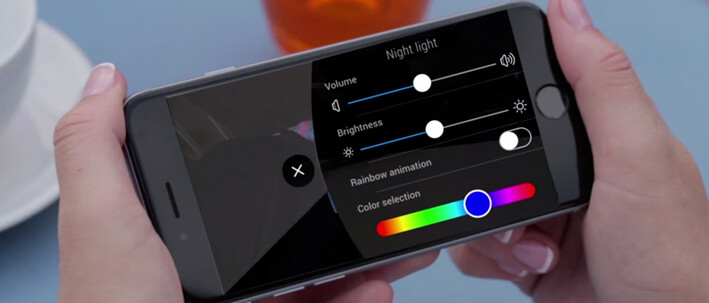 A dedicated menu in the app allows you to:
Set the duration and volume of the lullaby.
Choose the color and brightness of the light.
Launch a multicolored rainbow animation.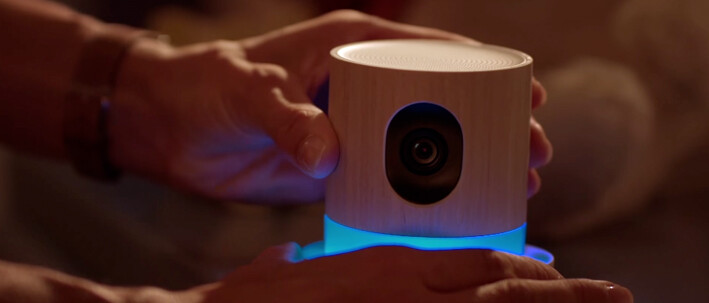 Home's magnetic base allows you to tilt the camera to adjust the field of view, thus capturing the perfect angle for watching over your children or baby.
Videos of all detected events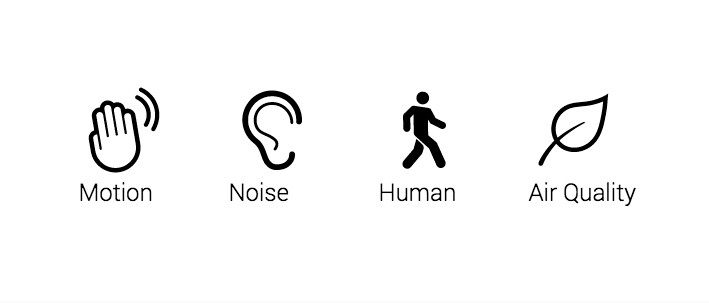 As for recording capabilities of past events and putting into perspective the alerts received, the Withings Home goes much further than the Smart Baby Monitor.
Home offers a Home Diary feature where you can access a visual list of all events in the form of 5-second animated sequences and photos taken when a noise or movement is detected. These snapshots are stored online and available from your smartphone.
Customization is key, which is why you can choose which alerts to enable and disable in the settings. You can also adjust the sensitivities for detecting certain movements and noises to ensure that you're only receiving the most important information.
Want to compare the technical specification of the Withings Baby Monitor to the new Withings Home? Check out the side-by-side view here.
Never miss a special moment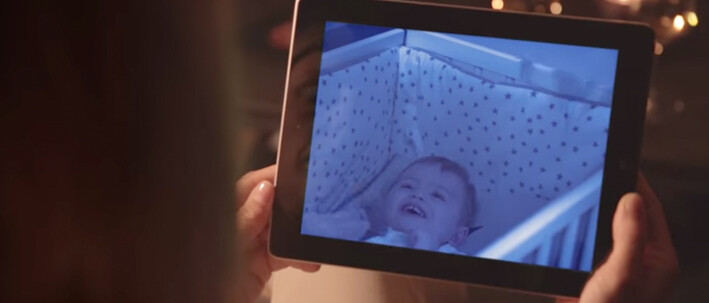 A picture is worth a thousand words and the moments we miss can be worth even more. The fleeting and random moments of joy we encounter in our homes can be lost forever if left uncaptured.
The advent of digital cameras and smartphones have trivialized the process of taking photos and videos, but even with an overabundance of photos, we often miss the most magical moments.
With the Withings Home always alert and capturing what happens in your house, you'll never miss a memory again.
Travel back in time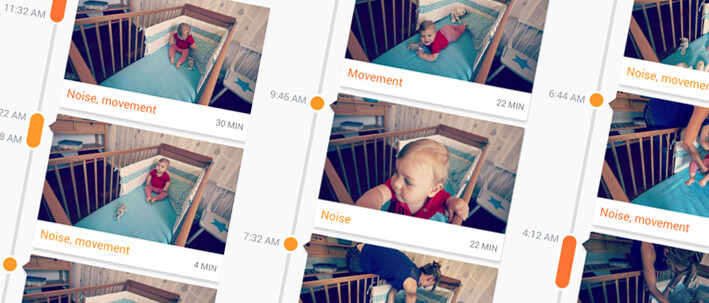 Missed your baby's first steps or the cat jumping off the counter and landing perfectly on all fours? With the Home's 48 hour video storage, you can travel back in time to retrieve the footage of the events that matter most. This special feature is available upon installation without any additional cost or subscription service. Compile all these "magic moments" into your next family film!
For a healthy environment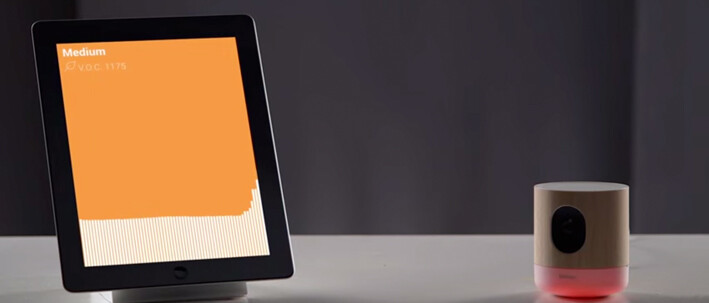 The Withings Home is equipped with an electronic sensor of Volatile Organic Compounds (VOCs) soyou can monitor the air qualityin your child's room to ensure that it is sufficiently ventilated.  View comprehensive graphs in the app to understand the concentration of VOC (expressed in PPM – parts per million).
Just as you can set alerts for movement and noise detection, Home can notify you to air quality deterioration. Home will also blink red the the VOC concentration exceeds the maximum recommended level.
These invisible dangers can be more harmful than we know, and are often influenced by everyday actions or household objects.
What is negatively impacting the air quality in my home?
Discover the Withings app Home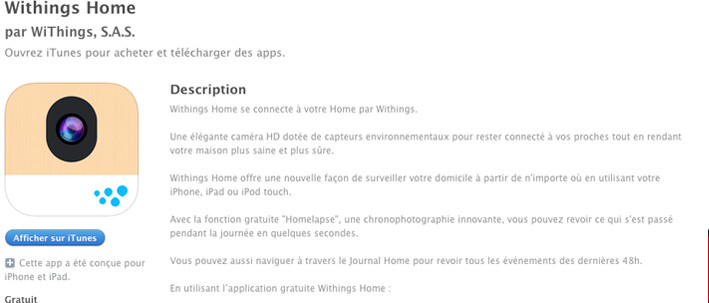 Click here or on the image above.
Withings
At Withings, we make a range of products that empower people to make the right decisions for their health. Our award-winning connected devices are known for personalization, cutting-edge design, and ease of use, allowing anyone to measure, monitor, and track what matters via seamless connection to the free Health Mate app available for iOS & Android.
View all articles