Our Health Mate app has been featured in the App Store as one of the best apps compatible with Apple Watch. Read on to learn about the health metrics now available on your wrist.
Know where you stand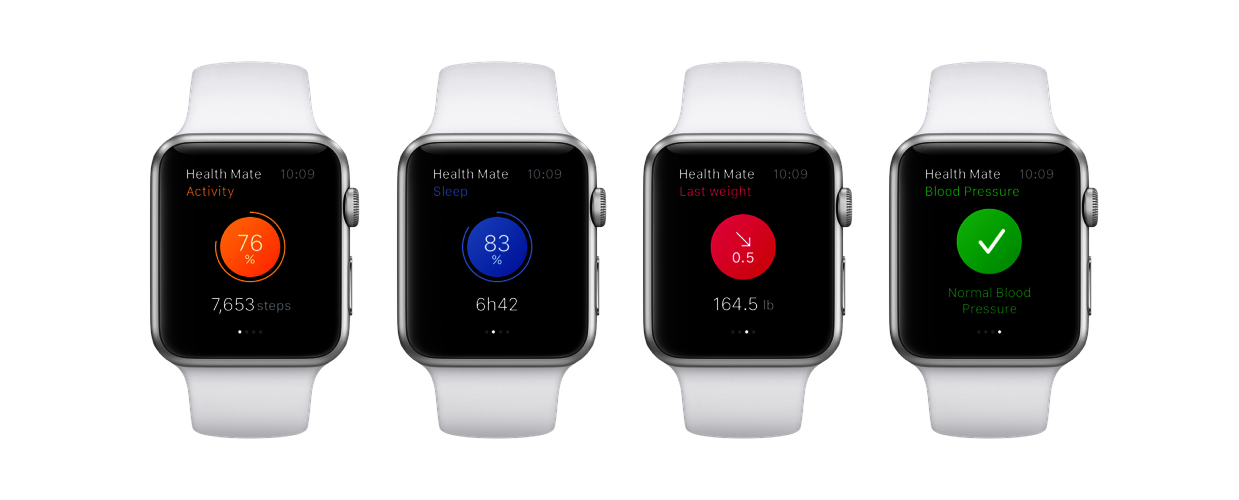 The 360-degree health experience is essential to the Withings spirit. We've brought sleep, activity, weight and blood pressure data right to your phone, and we're happy to take it one step further. Health mate now works with Apple Watch so you can stay informed about the health metrics that matter most to you.
Track your trends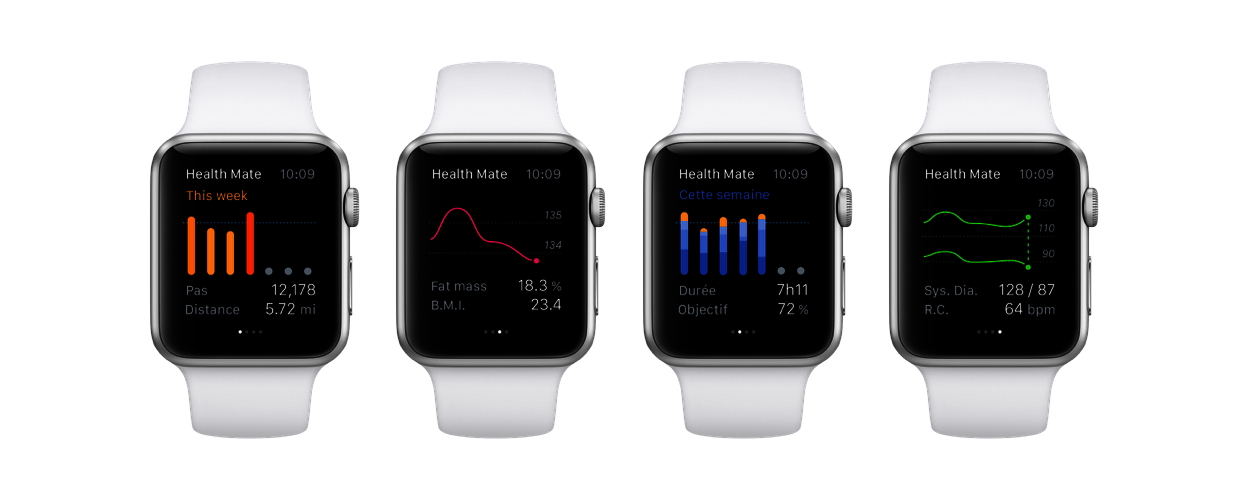 Staying up to date with your progress has never been easier. With just a quick look at your Apple watch, you can view your weekly step history, weight graph, sleep trends and blood pressure measurements.
Seamlessly start a blood pressure measurement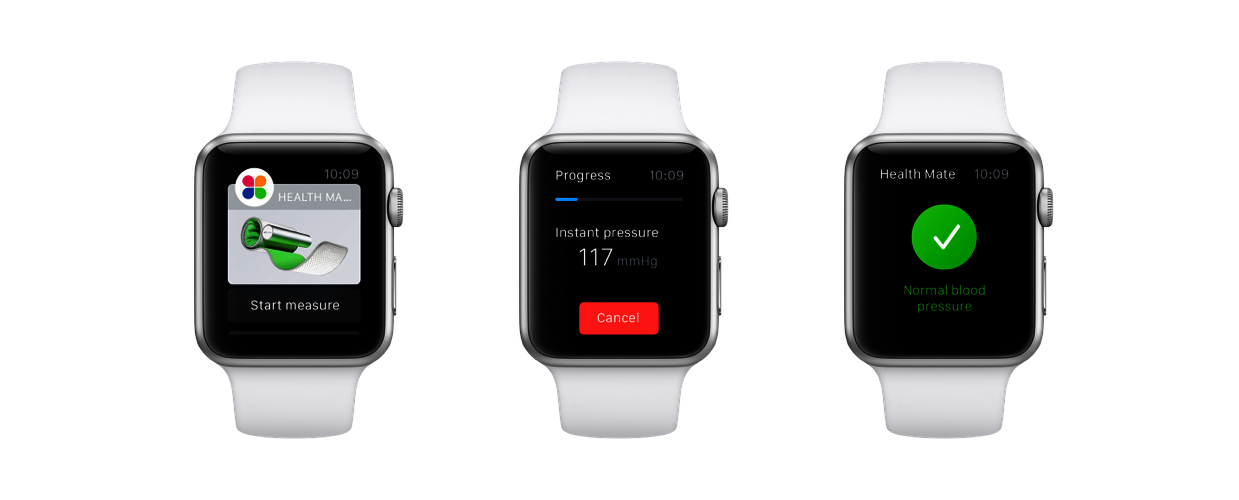 We know you're pumped for the Apple watch, and now your heart can be too. You can easily start a blood pressure measurement right from your wrist and all the data will be synced and stored in your app.
Your favorite health and fitness app is now available right on your wrist. Check it out today and #inspirehealth.