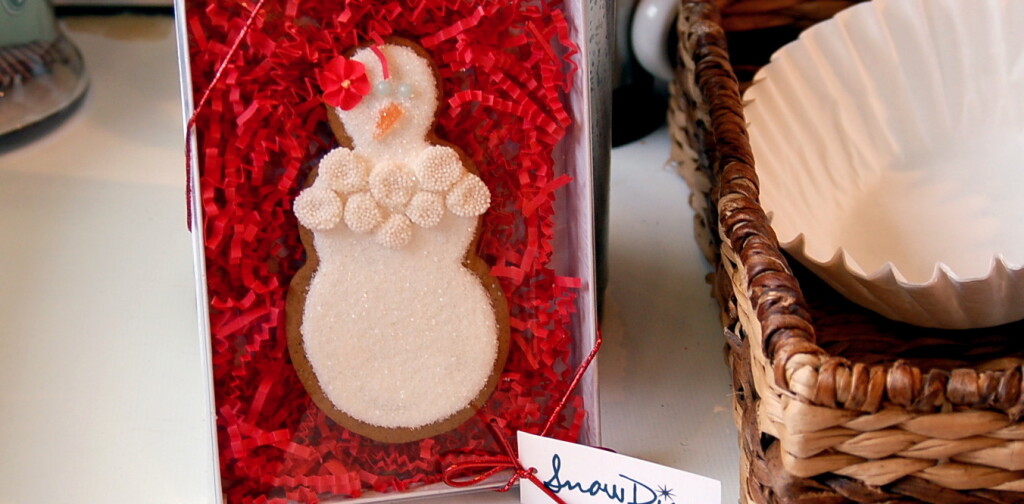 The period between trick-or-treating and the ball drop is truly dangerous for anyone who likes festivity, but doesn't want it to show in the form of extra pounds. Instead of fighting to get into shape for bathing-suit season, why not dodge the gain in the first place? We've got expert tips and tricks to master the holiday season so you don't wake up on New Year's day wondering how you'll fit into anything other than a Santa suit come spring.
Each year the average American gains a pound during the holiday season. If you're thinking, "That doesn't sound so bad," think again. According to a study on holiday weight gain cited in The New England Journal of Medicine, most people never lose that pound, meaning that holiday eating contributes heavily to our midlife weight gain of about one to two pounds a year. And the news is worse for those who are already overweight. According to another study out of Tufts University, that population tends to pack on five or more pounds of candy corn, gravy, and Champagne-related weight during that same celebratory span.
So what is a person to do? Before you start waving the white flag of surrender when faced with a plate of snickerdoodles, check out our protips to avoid holiday weight gain.
1. Log Your Food & Track Your Weight
This tip is solid — and backed up by a recent data study conducted by Withings and MyFitnessPal. The study analyzed the holiday season of 2014 and found people who did this not only didn't gain, they managed to lose weight:
"Users who were conscious of their food intake during this period and managed to weigh in frequently were successful in staying on track, reporting 1.2 pounds of weight loss on average. On the contrary, users who gave in to the holiday temptations and stopped tracking food intake and regularly weighing in ended the holidays season two pounds heavier than they started."
Those who tracked did even better at other times of the year. See the results of the full study here: Withings & MyFitnessPal Team Up To Help You Lose Weight
2. Make A Plan
You wouldn't go on a trip without a GPS, so don't try to navigate the holiday party circuit without a roadmap. The time between Halloween and New Year's Day is a marathon, not a sprint. Look at a calendar. If you're attending three events per week, your indulgence quota should be different than if you're attending one per month. Plan indulgences ahead of time so you don't go off the rails. Of course you should let yourself taste mom's famous potato latkes, but you don't need to show her you've polished off the platter.
3. Be A Food Snob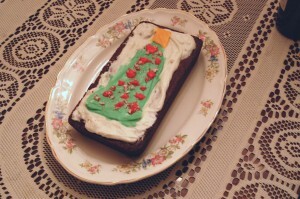 Before mindlessly eating every morsel within arm's reach, stop and think. Carol Michaels, a New Jersey-based health and wellness expert, advises, "Walk around the buffet table first. Most of the food on that table is really not that delicious." Choose a few tops picks that you cannot live without, and have them in limited portion sizes. The law of diminishing returns comes into play — the first bite really is the best. Don't fall into the trap of "using any celebration as an excuse to overindulge," Michaels cautions. "Some people develop a 'What the hell?' attitude. In short, maybe have a small slice of homemade apple pie, but don't waste your calories on the store-bought Oreo knock-offs.
4. Substitute Healthy Alternatives
Rui Li, owner and CEO of Cake Fit, a personal training company in New York City, suggests giving beloved holiday favorites a makeover. "Make traditional pumpkin pie less carbolicious by using an almond meal crust," she says. Boosting protein helps you feel fuller, longer and helps balance blood sugar levels. And to reduce the sweetener, Li, offers, "use honey, which is much sweeter tasting…than traditional white sugar." And have friends and family help cook the revamped dishes at holiday gatherings. Ownership and participation in the preparation of these foods amps up the enjoyment of the eating. Don't deprive yourself of once-yearly favorites, just re-think them. Instead of wine, have a spritzer cut with seltzer. Try low-calorie, no-fat mustard instead of mayo on your post-Thanksgiving turkey sandwich. Mash your potatoes with stock and not butter. You'll enjoy the same foods, with fewer calories and an extra helping of health.
5. Say No More Often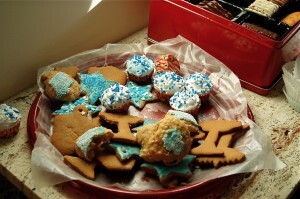 Sometimes saying no to others is saying yes to ourselves. Overdoing it during the holidays leads to stress and fatigue, both triggers for overeating and weigh-management disaster, says therapist Michelle Lewis, LCSW, and owner/clinical director of Salt Lake Weight Counseling in Utah. "Self-care can go by the wayside," during the holidays, she says, "we can overextend ourselves." We can wind up eating for comfort. And when we find it hard to say no even to ourselves? "Delay and distance," Lewis says. "If you find yourself wanting more food, wait 10 minutes and find something to capture your attention. After 10 minutes, if you find yourself hungry, go through the steps again."
6. Move Your Blood
As cold weather creeps in, resist the siren song of your sofa and fleece blanket. Sure, you can enjoy lazing around the fire with a steaming hot drink, but balance the vegging out with some turkey-trotting and rocking around the x-mas tree. Work out early and often: Getting your workout routine done and dusted in the morning not only clears your schedule for parties and get-togethers, it leaves you more willing to engage in good behavior for the rest of the day. Studies show that morning exercisers are more likely to stay active throughout the day and less likely to give in to food cravings. Need more inspiration to stay on track for a fit, festive season? Check out 6 Tips To Stay Active When It's Cold Outside.
7. Bring A Less Dangerous Dish
Does the thought of endless buffet tables laden with rich, gooey, and heavy foods send your inner health-freak into a panic? Don't skip the party. Offer to make a low-cal, heart-healthy dish to bring instead. That way you'll know that you'll have something to munch that won't derail you. Bring a crunchy veggie platter, a tray of sushi, a colorful fruit salad, or a bowl of steamed edamame. Chances are you won't be the only one there looking for a little clean food amid the cheese sauce and whipped cream.
In conclusion: Traditional foods are part of a joyful holiday experience, but only part. Partake in holiday cheer, but make sure treats are truly special by passing on every indulgence on offer. Remember that the essence of the holidays is gathering with friends and family, and basking in their warmth. Nothing on your plate will ever be richer or sweeter than that.
Want more healthy content?  Check out:
Penn's friends: Weight Loss Success Story Matt Donnelly
6 Ways Meditation Helps Health & Fitness

Lynn Marie Hulsman
I'm a New York City-based novelist, cookbook writer, and ideation agent whose former jobs include stand-up comic, bookseller, and medical editor. Interests include nutrition, pop psychology, British culture, and dogs. My very favorite thing is reading.
View all articles