Want healthy discounts on almost everything? Get 25% to 60% off with free shipping now.
Our biggest and guaranteed best sale of the year begins at midnight on 11/27 and ends at 11:59 pm on 11/30, exclusively on withings.com.
This is the season to pick up a little something for yourself or your loved ones at an amazing price. Did we mention free shipping?
There will be 4 exclusive Black Friday – Cyber Monday offers:
You'll feel good about the price — and they'll feel good on the road to better health. Get an amazing deal on something they'll love now.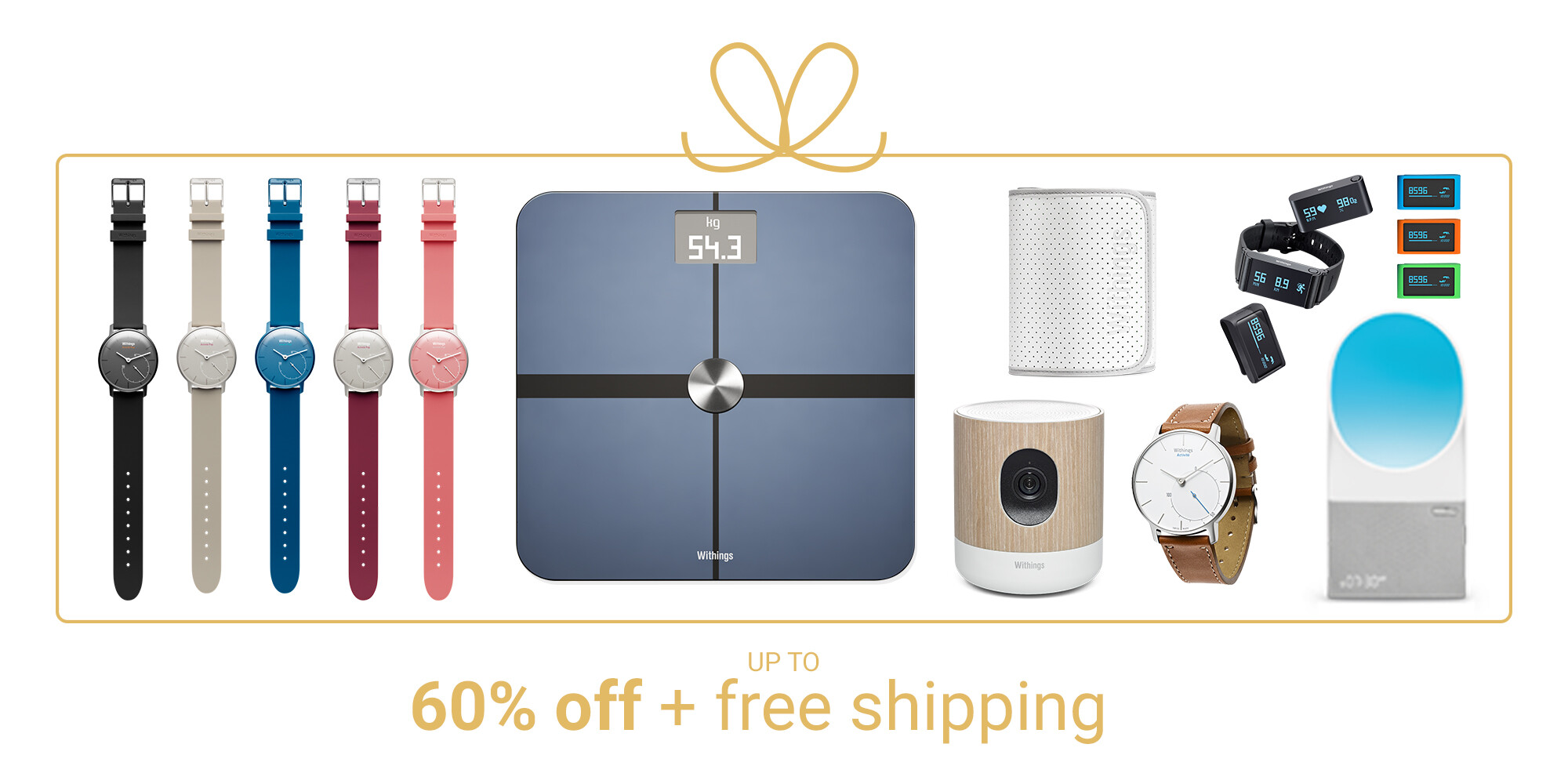 Susie Felber
Susie is a writer, comedian, and producer who has worked in TV, film, theater, radio, video games, and online. As the daughter of a hard-working M.D., she's had a lifelong interest in health and is currently on a personal mission to "walk the walk" and get her writer's body in better shape.
View all articles