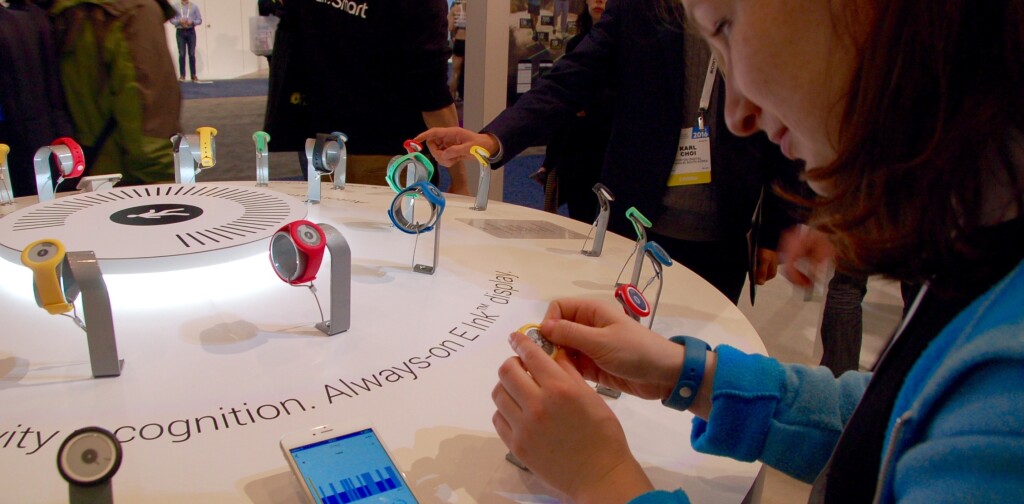 Our newest activity and sleep tracker was unveiled at CES and went long — winning multiple awards and wow'ing the press for its E Ink always-on screen, automatic recognition, long-life battery, wearability, and much more. Check out the highlights from its Las Vegas debut and find out how to keep yourself in the loop so you know when the launch is a Go.
Withings Go was a hit at CES and we tracked the response. Highlights below, and here's where to sign up to be the first to know when our newest tracker is ready to hit the road: Keep me informed about Withings Go.
Go Awards
"For less than the cost of a few month's gym membership, Withings Go puts a fitness tracker on your wrist. It's no ugly duckling, either, with a selection of durable but stylish rubber straps and clips, and a big E-Ink display that trades away neither battery life nor legibility…" — Chris Davies, SlashGear Best of CES 2016
Stuff CES Wearable Tech Awards 
"A single CR2032 button battery is enough to power the Withings Go for up to eight months, thanks to its super-efficient E-ink screen. It can be wrist-worn or clipped and tracks walking, running and sleep, syncing data with the Withings Health Mate iOS or Android app. It's also waterproof, sensing when you've hit the pool and tracking time and calories during your swim." — Fraser Macdonald, Stuff CES 2016 Wearable Winners Announced
Engadget Best of CES 2016 Finalist: Best Digital Health & Fitness Product; Best Wearable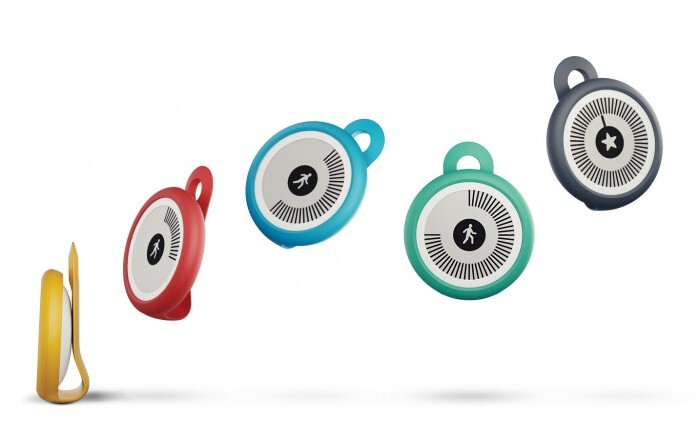 Early praise for Withings Go…
"…this is a big improvement for trackers on the lower end of the scale: there's finally a display to look at! The Withings Go is pretty versatile in what it does; it automatically tracks steps, distance walked, calories burned and sleep — a feature typically deserved for more pricey trackers…the Withings Go appears to be one of the more advanced options in the price range… Withings has a track record of developing solid fitness hardware."  — Samantha Murphy Kelly, Mashable
"…you'll be more interested in the Go for what it doesn't do: Run out of battery. The Go will last as much as eight months without needing a recharge. That's an entire NBA season. It survives that long because instead of a battery-draining LCD display, the Go opts for E Ink… And like an e-reader display, you can view it direct sunlight, a handy feature for a device that's designed for people who spend a decent amount of time outdoors."  — Brian Barret, WIRED
"The Withings Go is a clip-on wearable that, unlike its rivals, comes with an E-Ink display that'll keep you informed of your progress as you go about your day." — Daniel Cooper, Engadget
"This new device tracks your steps, distance, running and swimming activity. You can also use it to track your sleep cycles. Compared to other entry-level activity trackers, you can do quite a lot. You don't have to switch between activities — the device switches automatically." — Romain Dillet, TechCrunch
"For professionals who aren't impressed with the business style of smartwatches or traditional fitness trackers, the Withings Go could let them stick with a traditional watch—or no watch at all—while still getting the tracking data they want to stay on top of their health and fitness." — Teena Maddox, TechRepublic 
"The shape and size of a coin, it's also absolutely adorable." — Timothy Torres, PC Mag
Want to know more? Sign up for Go alerts here.
Related: Withings Thermo Wins Big At CES 2016

Susie Felber
Susie is a writer, comedian, and producer who has worked in TV, film, theater, radio, video games, and online. As the daughter of a hard-working M.D., she's had a lifelong interest in health and is currently on a personal mission to "walk the walk" and get her writer's body in better shape.
View all articles