Scott Biales and Sylvie Golec, a young American couple living in Philly, decided to quit their jobs, leave everything behind and travel for a year. Read on to find out how and why they did it, what tips they have for staying healthy on the run and more.
Before Scott Biales, a 29-year-old management consultant, and Sylvie Golec, a 25-year-old teacher, set off on their adventures, they asked several brands to share products for their trip. Excited by the opportunity to help this active couple as they traveled the world, we sent them each an
Activité Pop
. A few weeks into their latest adventure, we were able to Skype with Biales and Golec from their hostel in Bogota, Columbia to get the scoop on their adventures.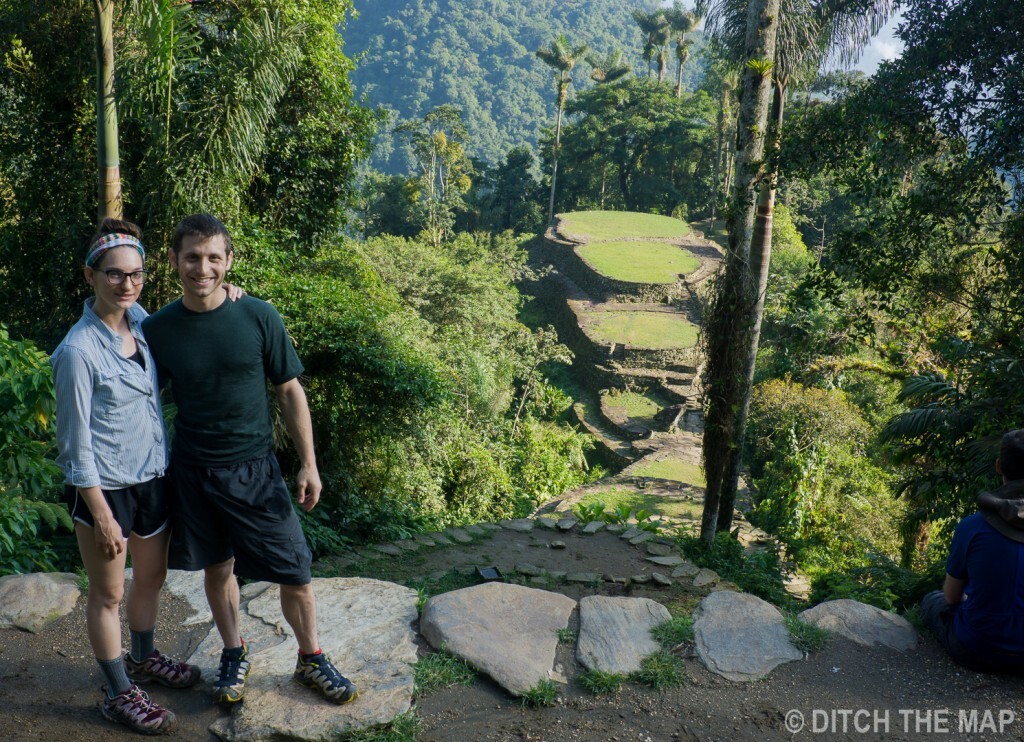 Biales and Golec pose at LA Cuidad Perdida, Colombia, overlooking ancient ruins.
Withings: Where are you both from?
Golec: Scott is from Cleveland, Ohio and I'm from right outside Philly, but I am currently teaching in New Jersey. We live in Philly now and we love it. Being away from home has made us appreciate it even more. It's a really diverse and walk able city. It's a big enough city to find anything you're looking for, without being overbearing.
So if you love home so much, what made you decide to quit your jobs and travel the world?
Biales: After grad school I did three months in India and Asia and I loved it. A year and a half ago I took some time off to go to Africa. I was in a state of bliss; it was a really unique feeling. In America we don't really learn how to be happy. We plan for two weeks of vacation a year or save up enough money to buy the newest and most expensive TV. In Africa, they don't need money to be happy. After that trip I decided I wanted to spend more of my life traveling and experiencing other cultures. It's an exciting lifestyle. When I'm packing for a yearlong trip it really forces me to focus on what's important. I came up with the idea for this trip before Sylvie and I started dating and I mentioned to her pretty shortly after.
Golec: When Scott has an idea he always sees it through. We both enjoy trying new foods; we're always trying new things. Traveling really forces you out of your comfort zone- you have to make new and exciting choices everyday. I love traveling, I love Scott — it was an opportunity I couldn't pass up.
How did you manage to take off of work for a year?
Biales: We actually had planned on leaving our jobs without the guarantee of having them when we return.  However both of our employees were respectful, understanding, and rather excited for us and told us that we should contact them once we return.  Like anything, they couldn't guarantee 100% we'd have the jobs, but they were more than willing to work with us when we returned.
Golec: We are using our savings.  Scott has been investing in stocks since he was 18 and always knew he wanted to travel long term.  Scott has the mentality of paying himself first before others (this means automatic weekly savings into travel, retirement, college savings, etc.). I moved in with Scott to help determine capability and save on finances.  I save 95% of my bonuses and don't have the mentality that I "deserve to treat myself."  We recently lived in Mendoza for eight nights for free by working on a vineyard.  We plan to use Workaway more often we enter Europe and Asia. We also have an advanced budget that I keep of all daily expenses by country and category.
How did you choose your itinerary?
Biales: There are two ways to plan a trip like this. You can book a trip around the world, start east and go west to circle the globe. Or, like we chose to do, you can pick a few destinations you've been dying to see and buy tickets as you go. Neither of us had been to South America and we both really wanted to go to Patagonia, but you can only visit at certain times throughout the year. We're really just choosing locations we would love to see and finding ways to connect the dots. Planning our trip this way gives us the flexibility to stay in a place we love longer or leave a city that isn't our cup of tea. We really liked working in the fields in Argentina so we decided to extend our trip for a while there.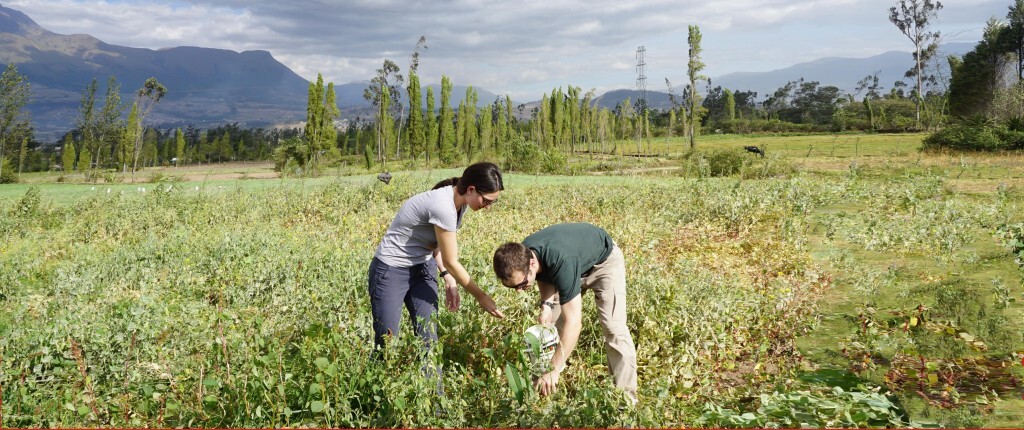 Biales and Golec work on the farm of their home stay in Otavalo, Ecuador.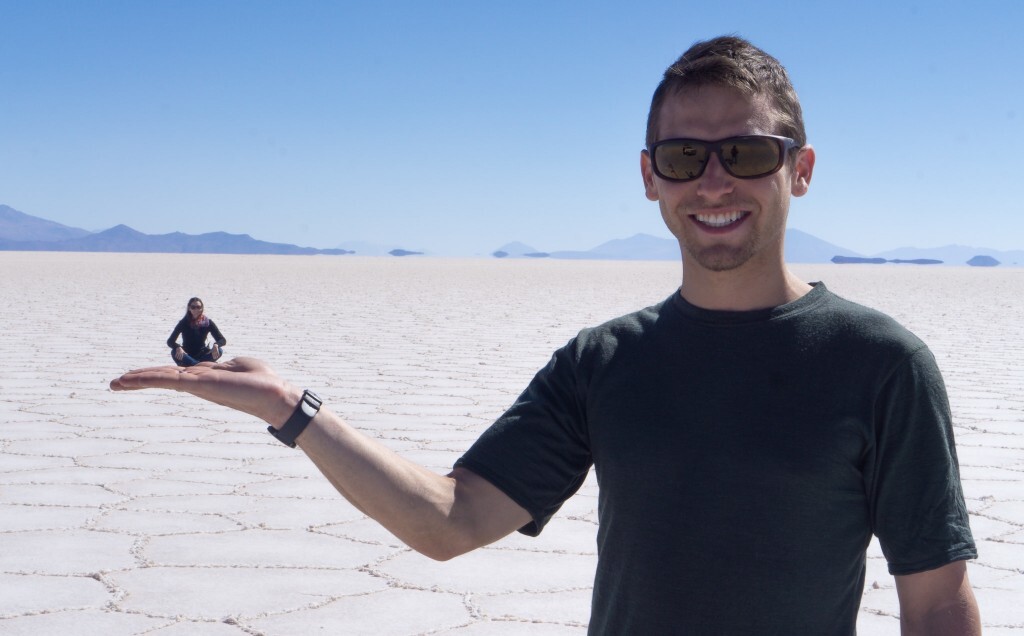 How did Golec get so small? Biales and Golec play around with perspective at Salar de Uyuni, Bolivia, the largest salt flat in the world. 
Why did you want to bring Withings products on your trip?
Biales: I've always been interested in my personal fitness and have used cheap pedometers in the past.  I was looking at fitness bands/watches for my girlfriend and myself to take along on our yearlong trip.  As an engineer by training I love gadgets and always stay abreast in current technologies.  I read some reviews about Withings and thought it was a great fit.  A watch like the Pop that tracks activity while looking rather modest was an attractive fit since it makes the watch less attractive to thieves.
How do you stay healthy while traveling?
Golec: We're really big on splitting food.  It helps us keep our calories in check and we get little samples of all the amazing different types of cuisine. This also lets us balance our fruits and veggies. If we share something unhealthy for lunch, we'll make sure to incorporate extra veggies at dinner.  In Colombia they serve French fries with every meal. We want to sample the local cuisine, but I don't need to be eating fries with every meal. We use our watches to help us balance our food intake and activity levels.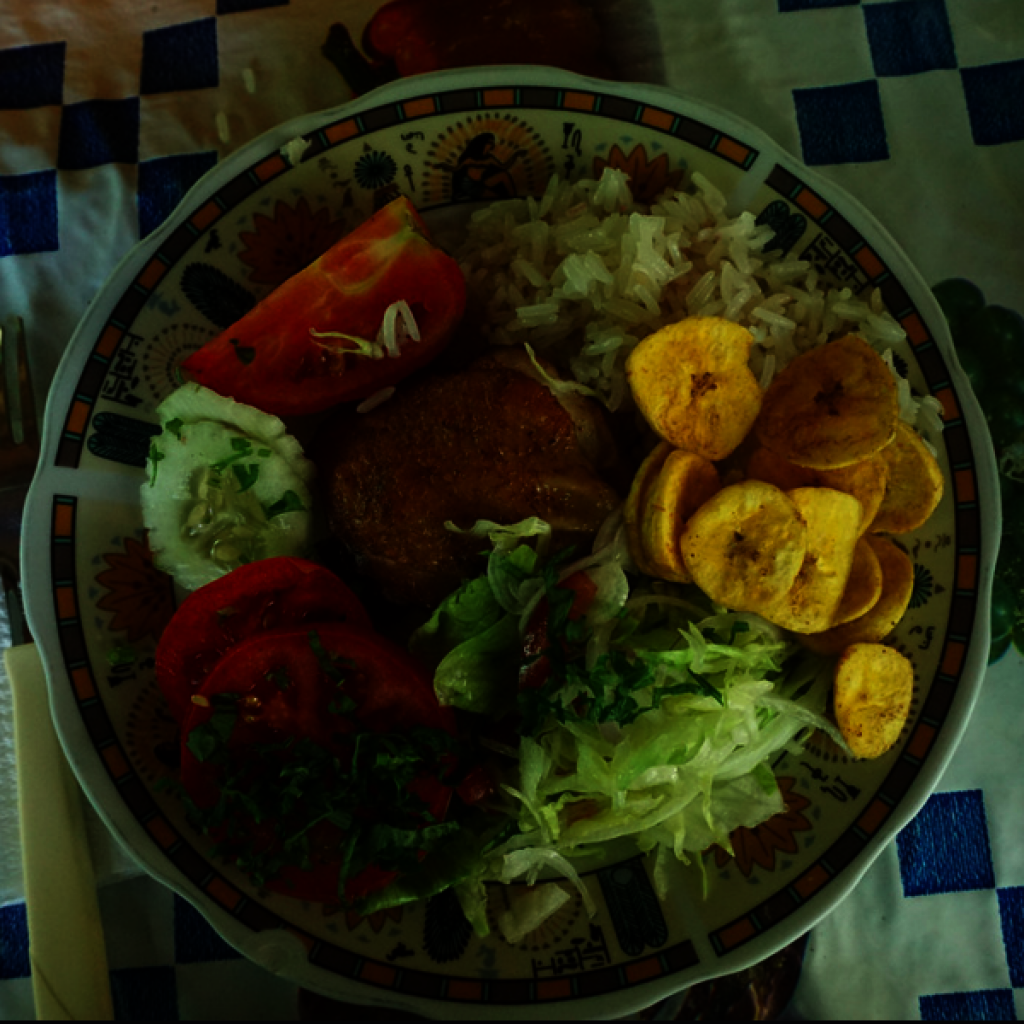 A typical Colombian dish.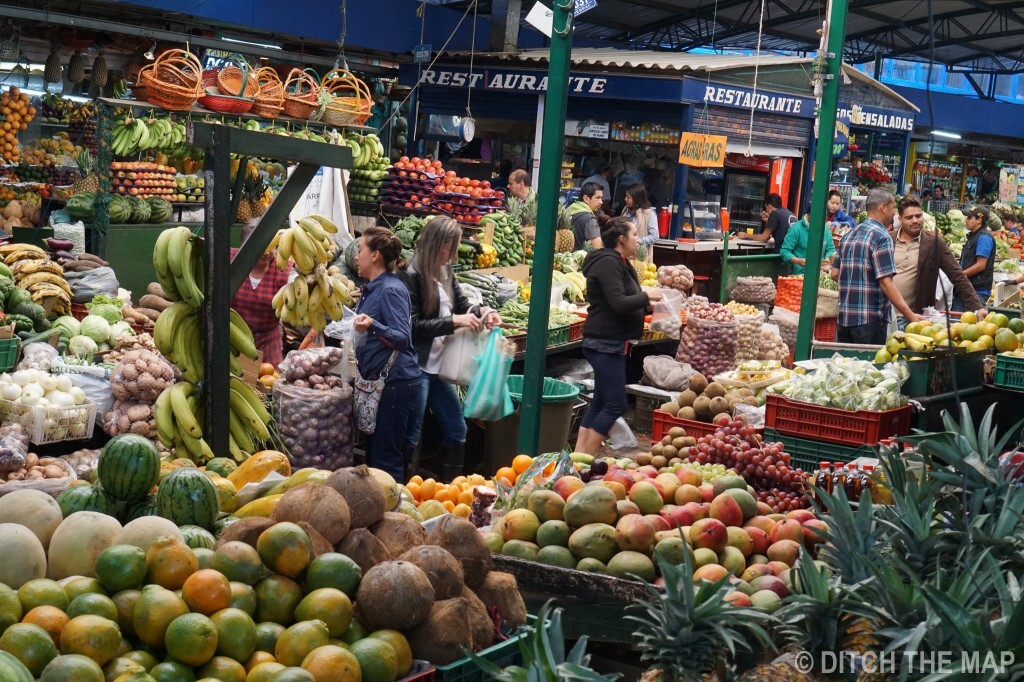 Check out all the healthy options at Mercado Central in Bogata, Colombia.
Biales: Our watches have been awesome in helping us stay active. Yesterday we went to the market and tried a bunch of different local fruits. When our cab dropped us off at home at the end of the night we realized we only had 6,000 steps. So instead of going inside we decided to go for an hour-long walk. A few weeks ago we went on a 5-day trek through the jungle and average 18k steps a day. Those kinds of days are tough. The watch is actually really helpful in helping us to estimate distances when we're hiking. A lot of times we'll know how many miles it is to the top, but there aren't any mile markers along the way- so we can look down at our Activité Pops and know how much we have left.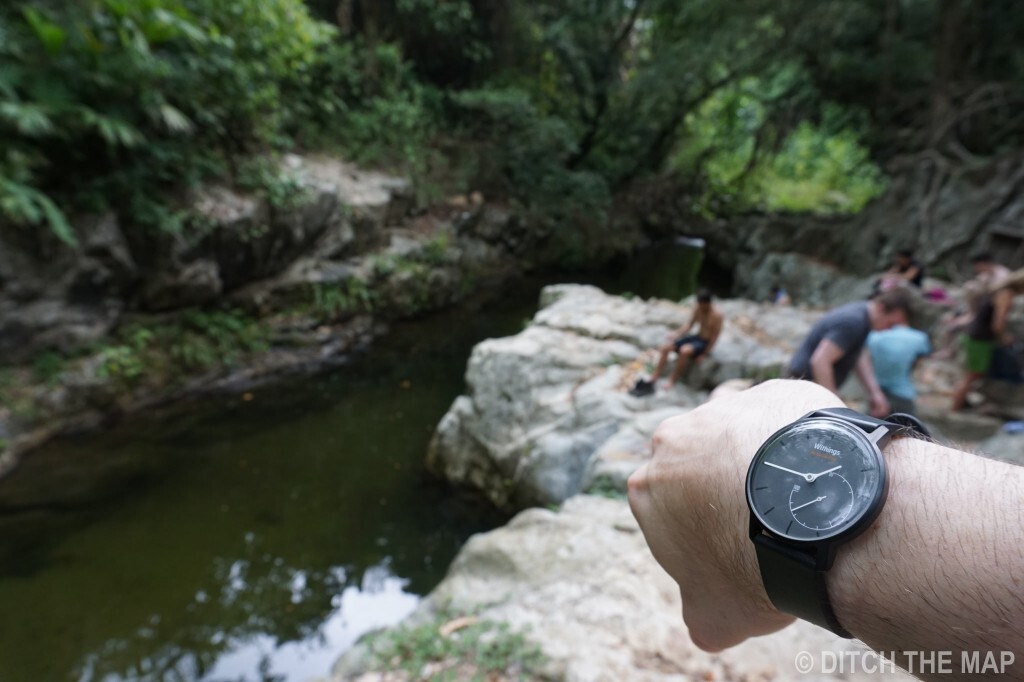 Biales takes his Activité Pop for a swim during a 5-day trek at a watering hole in La Cuidad Perdida, Colombia.
What were your activity levels like before the trip?
Biales: When we first got our watches before we left for our trip we had a healthy competition to see who walked more. We spent a month at Sylvie's parents' house in the suburbs and we watched our step counts plummet from 12k a day to 3k.
Golec: I'm a pretty big runner and I love doing yoga. We did yoga together once a week when we were home and I've been trying to run a bit on our trip. Even though we do a lot of hiking and walking, it's important to get your heart rate up with more vigorous running.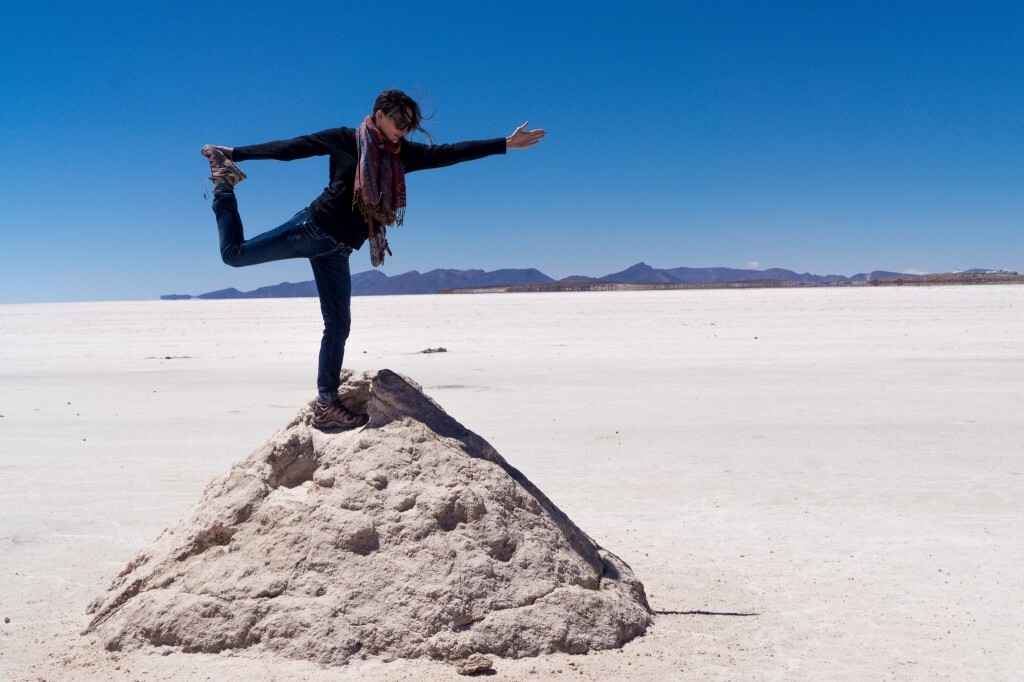 Golec brings her love of yoga to Salar de Uyuni, Bolivia.
Biales: On days when we feel like we haven't done enough walking we'll do some push-ups and sit-ups in our room at the end of the night.
***
For more on Scott and Sylvie, check out their blog: Ditch the Map.
For more healthy articles check out:
Are Hoverboards Good Or Bad For Your Health?
8 Houseplants That Improve Air Quality