Just in time for a happy, healthy heart month, Withings unveils our first-ever in-app purchase as a brand-new feature for Health Mate users. Hy-Result empowers you to easily and accurately measure and track blood pressure at home so you can get the BP treatment you need before complications have a chance to occur.
Read on to find out more about this roadmap to proper protocol that gives you the tools you need to track, measure, analyze, and advocate your way to optimal heart health.
Since February is American Heart Month, the annual awareness campaign against the country's number one cause of death — heart disease — we couldn't think of a better time to roll out Hy-Result to help you help your heart.
Health experts across the globe agree that hypertension, or high blood pressure, is among the leading risk factors for heart disease and strokes. Referred to as "The Silent Killer," high blood pressure is more prevalent than you might think. The World Heart Federation estimates that at least 970 million people worldwide live with elevated blood pressure.
Those are some sobering facts. But as you know, when it comes to health, we can change our destiny by changing our lifestyle and behavior. Knowledge is power, so tracking your blood pressure makes sense. And knowing what the information means, is key. Now Withings helps you support your self-care: Just take your own blood pressure with the Withings Wireless Blood Pressure Monitor, and the new Hy-Result in-app purchase ($4.99) available for iOS Health Mate users will help you comply with a measurement protocol, and help you correctly interpret your results.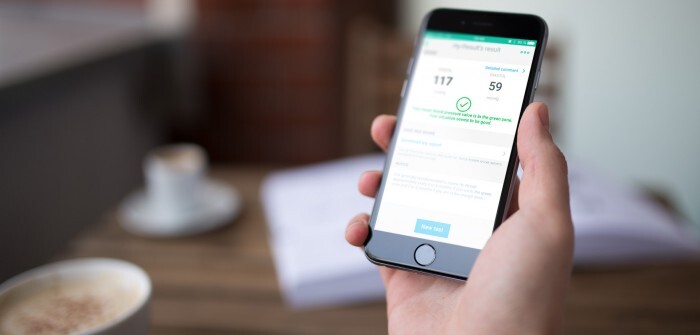 So that's what the in-app purchase does. What do I do?
Just 4 simple things:
1. Measure
Measure your blood pressure while seated and at rest. Take three measurements in a row in the morning, then repeat the measurements again in the evening, for five days in a row.
2. Analyze
To interpret your results optimally, Hy-Result uses a lot of measurements. The analysis of the protocol takes into account the scientific information provided by international recommendations along with your personal profile (age, gender, medication intake (including oral contraception), pre-existing diseases such as diabetes, renal disease, and conditions such as pregnancy), which is built from the answers you give on the questionnaire. This big picture provides information you can use for immediate and precise interpretation of your blood pressure readings.
3. Understand
You might be wondering, "Is my blood pressure too high? Is my treatment effective enough?" Hy-Result displays results in three colored zones, helping you understand your blood pressure level and then offers advice. The information is provided in an easy-to-understand way and follows international recommendations.
4. Communicate
Share your report with your doctor. Self-measurement isn't intended to replace a doctor, but it helps you understand your own situation and make great health decisions by partnering with your doc.
Why is this better than what I'm doing now?
A single blood pressure reading can't paint the full picture of your health. The Hy-Result in-app purchase gives you a much more complete overview by taking multiple blood pressure readings over multiple days, along with collecting your personalized health stats like gender, age, and what medicines you take. By combining answers from a heath questionnaire with a 5-day measurement calendar, Hy-Result gives you a personalized report of your blood pressure that can be easily shared with your doctor.
Why should I trust it?
Hy-Result's great results are backed by research. Born of a collaboration between physicians from Georges Pompidou Hospital in Paris and Withings, the in-app purchase was developed using international scientific recommendations, and assessed in the U.S. by the Journal of Hypertension. Validated by scientists, Hy-Result takes into account both the recommended thresholds for normal BP values and personalized patient characteristics.
Shouldn't I just go to a doctor?
Because high blood pressure is often "silent," people can live with hypertension without knowing it. The earlier hypertension is spotted, the sooner patients can stop or lessen the onset of complications. Measuring and monitoring at home can provide huge benefits in many cases. One study shows that measurements taken by Hy-Result are just as accurate as measurements taken in the doctor's office. Maybe even better.
One reason for this is "the white coat effect," which happens when people's blood pressure spikes from fear of medical offices, or the anxiety of being tested. This fear-based false high reading could lead to misdiagnosis and over-prescription of medication.
And here's another reason to keep your monitoring close to home: Multiple home blood pressure measurements are more representative of your actual blood pressure, which varies throughout the day, depending whether you're resting or working out.
Is my information safe?
What happens on your device stays on your device. Your data is yours and yours alone. Nothing is uploaded to the cloud so no one but you can access your personal results.
Ready to get started?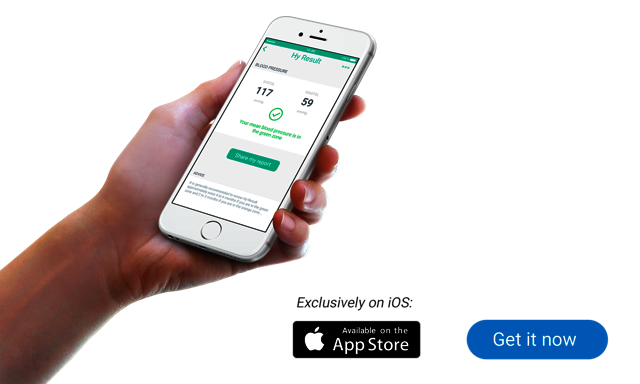 Hy-Result is available in Health Mate iOS, in the US, Canada, UK and France. It is available in English and French.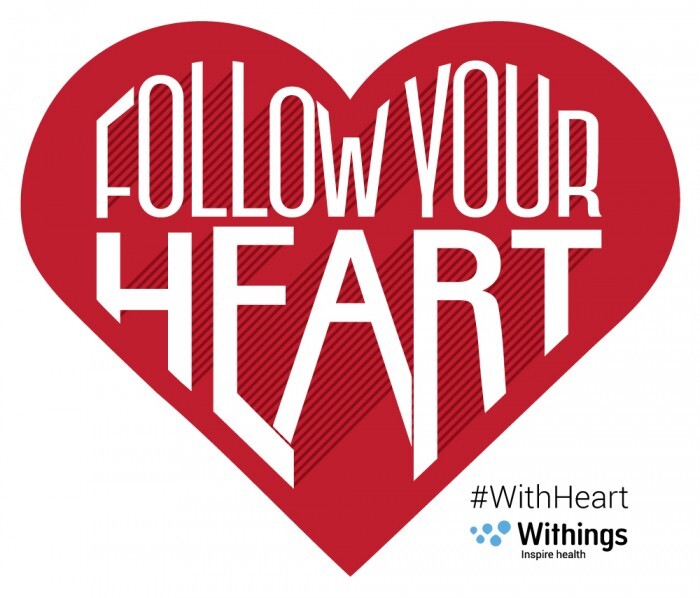 References : "Ambulatory blood pressure in normotensive and hypertensive subjects: results from an international database," – "Determinants of white-coat hypertension," – "Masked hypertension: a systematic review," 
*Hy-Result software, developed by Thot-e-santé is a Third Party Functionality that provides automatic interpretation of blood pressure self-measurement results.