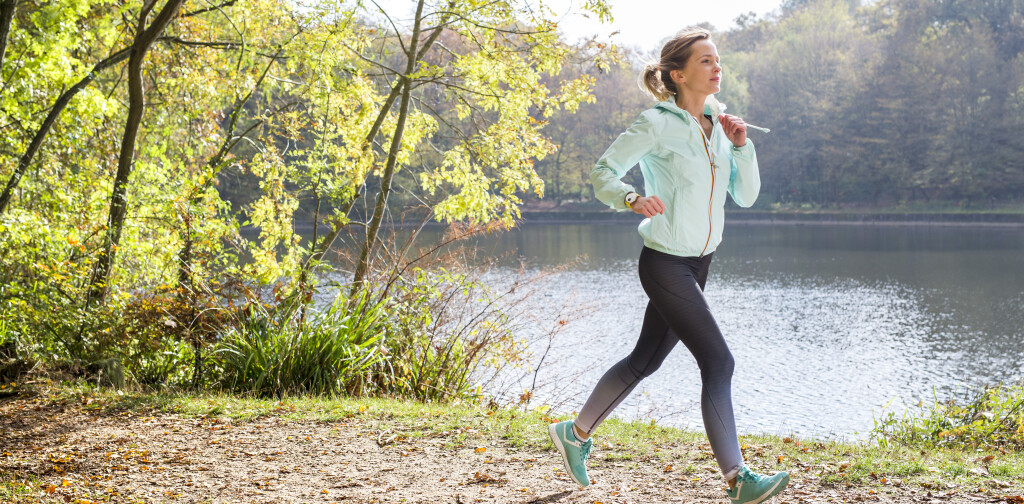 You used to run, but it's been years. You equate running with torture, but you want to get healthy. You were inspired to run one morning last year, but you went too fast and too far, and your muscles howled in protest the next day. If any of this sounds familiar, the "Couch to 5K" program may be just what you need. This introductory runner's program has inspired countless newbies across the world to find the joy in running. Read on to learn how this simple, effective plan has helped thousands of people unglue their cabooses from the couch and hit the road.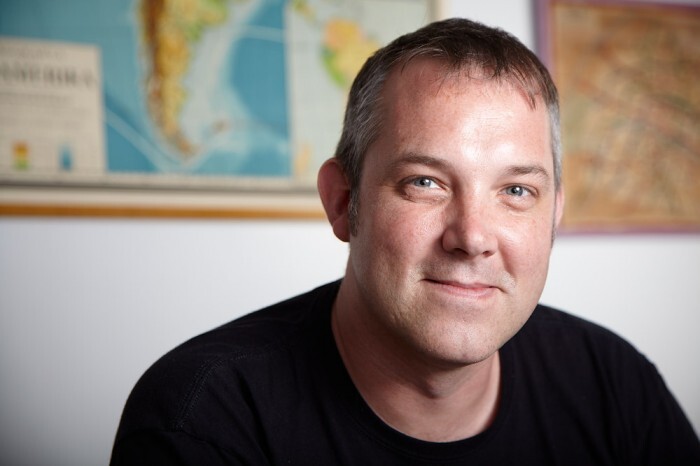 The Couch to 5K (C25K) plan was created in 1996 by Josh Clark, pictured, the founder of UX design agency Big Medium, when he discovered a passion for running. Despite a difficult entry into the sport, he persevered through the initial pain and fatigue. "I did it the hard way," Clark told Withings. "I did it with the shin splints and the burning lungs and the boredom and the 'what am I doing out here?' feelings."
After a few weeks, Clark began to notice the positive effects that running was having on his life. "I find running very creative," Clark said. "I feel this warm glow for hours afterward. It's an overall feeling of calm that feeds into stress release and general happiness. I feel better on all counts when I'm running regularly."
Though he simply gritted his teeth through the many challenges of starting a running habit, Clark knew that these obstacles would derail many people. With this in mind, he began designing a training schedule to help people slowly ease into running. Clark wanted to share his newfound love of running with his mother, so he enlisted her to help test the plan.
"The simple idea behind the Couch to 5K program is bridging that gap between walking to jogging and eventually to running," Clark told Withings. "So much of people's problems with fitness, and this is true of anything that's new or challenging, is that our first experiences are often ones of defeat. They think 'This feels bad' or 'I'm not able to do this' or 'I guess I'm not an athlete. I'm not supposed to use my body,' and that's terrible. As with all things, if you can deliver early victories, it helps. When you do the first week of C25K, you think, 'Oh, I can do this. This is totally within my means.' "
The program did the trick for Clark's mom, who successfully ran her first 5K. "She really liked it and she's proud to be Couch to 5K's beta tester number one," Clark said. To share the program with more people, Clark created a website that attracted a passionate community of people who share their C25K challenges and triumphs. Having moved on to UX exploits, Clark sold the website and C25K plan, which was eventually trademarked and developed into the popular app by the fitness company, Active. Clark has watched proudly as C25K grew into one of the most popular running programs on the planet. He believes the program took off in part because he "accidentally gave it a really great name." C25K training programs are now offered through running clubs, gyms, and organizations around the world. There are C25K podcasts, and England's National Health Service even outlines the program on their website to encourage people to exercise.
For Nikki Scalia, a public relations specialist and graduate student from New Jersey, C25K was the perfect reintroduction to exercise. As a high schooler, Scalia had negative experiences with sports, which eventually led her to give up on exercise. Scalia told Withings, "Before C25K I had a really bad relationship with exercising and running in general. I would feel very bad about myself every time I tried, because I couldn't run for more than 45 seconds without getting tired."
Self-assured in other areas of her life, Scalia wanted to tackle her lack of confidence when it came to exercise and commit to getting healthier. She signed up for a 5K race and began training with a C25K app. The program's early focus on alternating running with walking helped her push past her mental resistance. By the time the plan called for longer distances and time spent running, Scalia found that she was ready. She explains, "What surprised me most is how quickly my body adapted. Nine weeks is a short amount of time. To be able to go from barely being able to run for one minute straight to running for 30 minutes without stopping was very shocking. I always assumed that some people were born with natural athletic ability and other people, like me, weren't. This program proved me wrong. It showed me that I can do anything."
In October, 2015, Scalia ran her first 5K. Since then, she's run in several more 5K's, a 5-mile race, and a triathalon. Her focus is not on winning, but on competing with herself and enjoying the incredible sense of accomplishment that comes with crossing the finish line. Running has become one of her favorite activities. "I never believed people when they said running was the best form of therapy, but it truly is," Scalia said. "Running gives you a chance to clear your head and forget about all your troubles. You are never in a worse mood after running. I love how happy I am when I complete a workout."
Observing the impact that C25K has had on so many people, Clark told us, "I'm so touched. This is something I put together when I was a kid in my mid-20's with no sports medicine background. It's something I wrote from the gut and it seemed to be at a level that worked for people. But while I wrote it down, it's become so much bigger than me, and it's amazing that people have used this in ways that have changed their lives. It's astonishing."