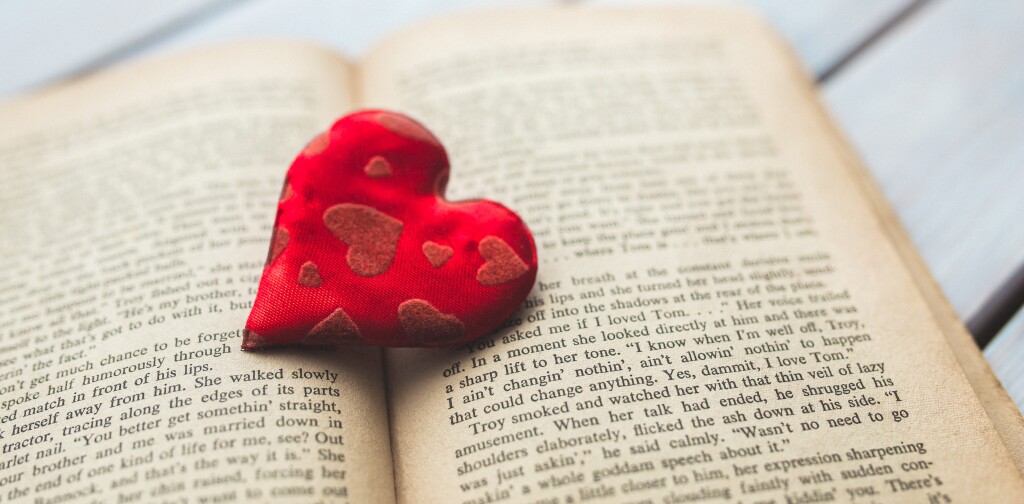 Sarah Wendell, author and co-founder of a vibrant online community, is unapologetic about her love for romance novels. Read on to learn more about this literature lover's support of the romance genre, and how her commitment to staying fit helps keep her work top-notch.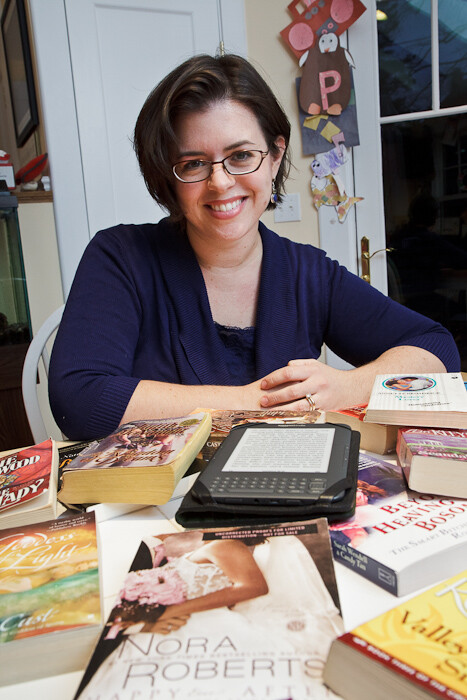 Book Sense & Sensibility
In 2004, Sarah Wendell, pictured, and an online friend confessed their love for romance novels to each other. Both found they were tired of people disparaging the genre and so they co-founded Smart B*tches, Trashy Books, a website dedicated to validating romance novels as literary works, and the women who love them as serious writers & readers. Smart B*tches soon grew into an inspiring global community that lets readers discuss and review their beloved romance novels with as much seriousness as English majors analyzing the accepted canon of literary masterpieces.
Wendell, who resides in Maryland with a brood she describes as her "most excellent spouse, most excellent young humans" and her "dogs and cats, because stray hairs go with everything," counts herself lucky to be able to now make the entirety of her living from endeavors involving the written romance genre. But for a woman whose livelihood revolves around all things romance and fantasy, she is remarkably practical and hardworking. Not only does she blog and review books, but she's also the co-author of Beyond Heaving Bosoms: the Smart B*tches' Guide to Romance Novels, and author of Everything I Know About Love, I Learned from Romance Novels, and Lighting the Flames: A Hanukkah Story. Wendell also gives speeches at book conventions, is a guest on TV talk shows, and has been interviewed for many newspaper articles.
Surprised at how many romance novel fans feel ashamed and isolated in their reading preferences, Wendell's mission is to provide a "warm, fun, silly, and safe place" for them to talk about the books they love. "The continued growth of the site and the community is amazing to me, and I think the keys are consistency, generosity, and authenticity. We're consistent – or try to be – with our grading and opinions. We want to help people find books they're going to love, and we try to always be honest about our perspective on books, trends, tropes, and everything associated with romance as a genre."
Wendell's review crew has been called everything from mean to snarky for giving bad reviews of works that they find lacking or over-the-top. But despite such brutal honesty, Wendell has proven the old adage that "any press is good press" for authors. A notable example is Smart B*tches' review and D- rating of The Playboy Sheikh's Virgin Stable Girl, by Sharon Kendrick. According to Wendell, the author actually credits the bad review with boosting her sales, and she even went on to dedicate her next book to the reviewer.
Measurements & Motivation
With such a busy life, Wendell has to strike a balance between devoting time to her professional endeavors, caring for her family, and maintaining a healthy lifestyle. Health is especially important to Wendell, as she has Polycystic Ovary Syndrome, a hormonal disorder that can lead to serious health problems if left untreated. To stay fit, she tracks her weight with the Withings Smart Body Analyzer and her activity with the Activité Steel.
"I honestly adore them," she said, adding, "I like the simplicity of the Steel, that I can track one thing with a glance – how far have I gone toward my goal, or how far have I surpassed it today?" Initially in doubt about buying a "fancy" scale, she tells us that now, "having daily accountability is very motivating. My husband liked it so much he's using it too. I like the heart rate monitor and the CO2 measurements, and I like the progress tracking that includes body fat."
Sold on the idea of measuring her progress for inspiration, Wendell uses Fitocracy to track her workouts, Runkeeper to manage her distance and running speed, and MyFitnessPal to log nutrition and calories. She also works with a personal trainer weekly. "Just like having that scale greet me each morning is powerful, having a person coming to my house once a week is tremendously motivating – he would know if I'd been slacking. And, because he's good at his job, he can modify and adapt workout routines for my individual quirks, like low blood pressure or pesky injuries."
Because Wendell has PCOS, she has to stay extra mindful of what she is eating. But to her this is not too much of a burden. She expresses that "Being aware of what I'm doing while I do it, making choices consciously instead of by ease or by default, is better for me in every respect." Wendell acknowledges that staying fit and keeping healthy is a daily commitment, and one that a person has to stick to for life. "If I don't work out, I feel pretty crappy. If I do, I feel terrific. If I do it consistently, I feel even more terrific." To make sure she stays on track, Wendell makes a daily to-do list that includes her workout for the day, and makes sure to check it off when she's done.
While Wendell works out to improve health and mood, she points out that in the female-centric world of romance, in which characters of all shapes and sizes explore and enjoy love and sex, weight is a feminist issue. "So long as women are repeatedly told that they must conform to a very narrow – literally and figuratively – and often physically impossible standard, any deviation from that standard is a feminist act. It is, to borrow sex therapist and author Emily Nagoski's turn of phrase, 'rebellious and radical' to depict the reality of women, including what women, all women, actually look like when they are healthy."
While we had the attention of a romance expert, we couldn't resist asking if she believed in love at first sight. "No," she replied, "but I do believe that if you're listening to yourself, you recognize when something or someone resonates with you, and that powerful attraction and fascination can yield some truly exhilarating experiences."
And what does this romance expert find to be sizzling in a romantic partner? "Cue the zombies," she said, and then exhorted, "Braaaaaiiins! I find intellectual curiosity and intelligence extremely hot."
***
Follow Sarah Wendell on Twitter
Related: 'Running: A Love Story' Finds Salvation In Sneakers

Lynn Marie Hulsman
I'm a New York City-based novelist, cookbook writer, and ideation agent whose former jobs include stand-up comic, bookseller, and medical editor. Interests include nutrition, pop psychology, British culture, and dogs. My very favorite thing is reading.
View all articles