After two weeks of heated Euro 2016 competition, Withings has analyzed user activity data and selected the three most festive host cities, those whose inhabitants are most active on game nights between 7pm and 2am.
So which cities, out of Bordeaux, Lens, Lille, Lyon, Marseille, Nice, Paris (with Saint-Denis), Saint-Etienne and Toulouse have the most celebratory supporters?
3rd Place: Saint Etienne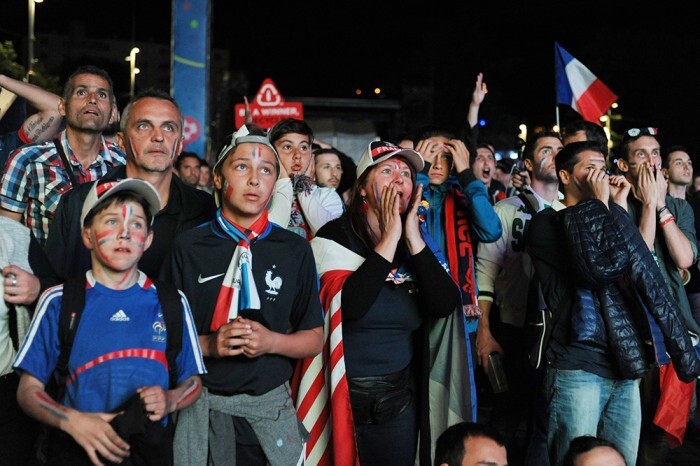 Saint-Etienne lands in 3rd place. As one of the smallest host cities with just 171,000 inhabitants, Saint-Etienne remains a real football town. Who has never heard of the "Geoffroy-Guichard Cauldron" or of the exceptional supporters of "Les Verts"?
Each Saint-Etienne resident tracking their activity with a Withings tracker or the Health Mate application walked an average of 1,864 steps between 7am and 2am on a game night, which suggests that fans in this city do indeed live up to their football-loving reputation.
2nd Place: Lyon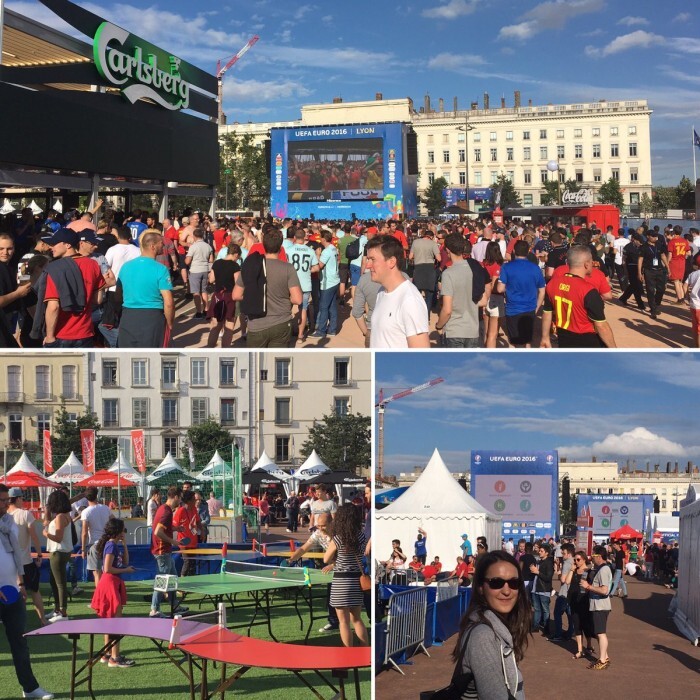 Lyon took 2nd place for most festive host city. The 3rd largest French city by number of inhabitants, its OL Parc stadium is also the 3rd largest stadium in Euro 2016 in terms of capacity, with 56,186 seats. Perhaps the Lyonnais were more active due to better weather, but maybe they spent some extra time enjoying and celebrating the games at night. In either case, each Lyonnais walked an average of 2,010 steps between 7pm and 2am during the first two weeks of Euro 2016.
1st Place: Paris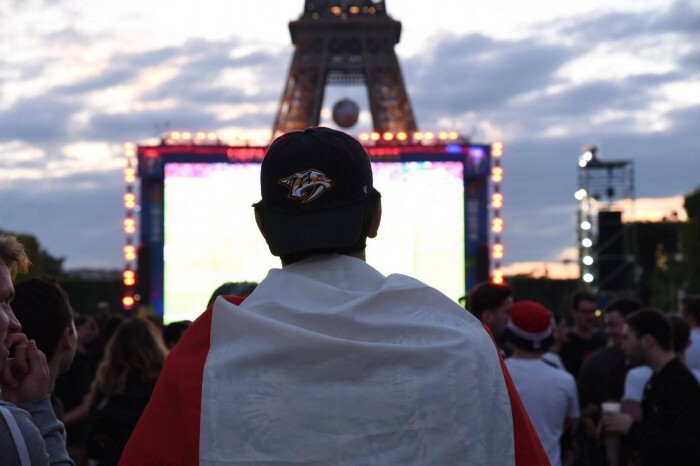 And in first place….Paris/Saint Denis! The Stade de France in Saint Denis is by far the largest stadium in Euro 2016 with 81,338 seats. The Parc des Princes stadium, famous home of Paris Saint Germain, is much smaller but still quite illustrious. Has Paris taken first place thanks to all the spectating fans walking to the stadiums, or are they celebrating in Paris more than in other cities? What we can tell you is that they have walked an average of 2,295 steps between 7pm and 2am during Euro 2016 so far.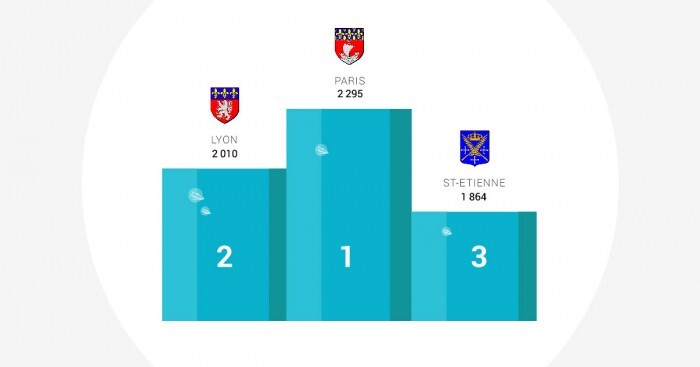 Euro 2016 is not over yet, so let's all support our national team and make the most of the opportunity to get some exercise in during all of the evening games.
Throughout the competition, visit the Withings Facebook page to discover more statistics on each country before every game, in partnership with Opta.