Ever wondered what it's like to train for a marathon? Our blogger, Rachel Glum, invites you along for the ride as she takes on her second marathon, this time with a shiny new time goal. Read on as she tackles the first 2 weeks of training, battles humidity, and talks essential running gear.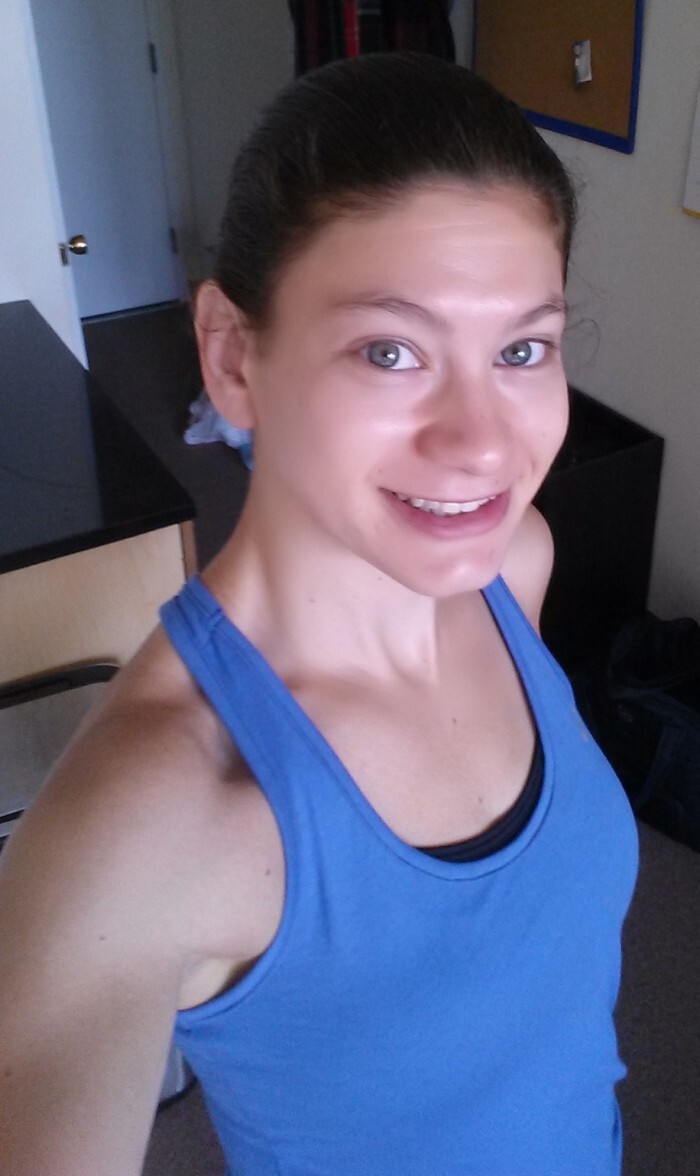 Training Recap
And just like that, the first two weeks are over. This early on, it's easy to forget that I'm in the midst of training, as my mileage is very similar to what I've been doing for the past few months. The more challenging exercise is wrapping my head around the fact that yes, I was crazy enough to sign up for another marathon, and on top of that, I committed myself to a ridiculous time goal of under 3 hours 35 minutes. Still working through the denial stage there…
In terms of what my actual workout plan looks like, I have 5 running workouts, 2 strength sessions, and 1 rest/yoga day per week.
Here's an example of what my week looks like at the moment:
M: Rest/yoga
T: 6.5 miles with speed work + strength training
W: 5 miles easy
TH: Strength training
F: 5.5 miles with speed work
SAT: 12 miles easy
SUN: 5 miles easy
Total miles: 34
If you want to know more about the specific speed work I'm doing, check out the details at @FitFoodieFiles.
Highs and Lows
Training for a marathon induces very strong emotions, from full-out "on top of the world" endorphin high to the lowest "I hate everything and never want to run again" of lows. Here's what I've experienced:
High: PR-ing a 10k
During week 1, I swapped out a long run for the BAA 10k. I signed up for this race with some Withings employees just for fun, but surprised myself with a faster finish time than I'd expected, 47:42. Hooray for setting Personal Records!
Low: Running in the Humidity
My Friday morning 6am wake-up call felt particularly challenging, so I pushed off my run until lunch-time. This was a terrible idea on Friday, as the humidity was in full force by the afternoon. I made it through the run, but it really zapped my energy.
High: My first long run
Running 12 miles without much trouble felt pretty great. I've come into this training with a very solid endurance base, and I'm hoping it will serve me well.
Topic of the Week: Gear
Now let's chat running gear. While a good pair of sneakers may be all you really need to start running, most long-distance runners will tell you that their house is littered with running-related gear and clothing. While it's easy to go crazy with expensive gels and chews, running belts, sweat-proof sunglasses, and Epsom salts, but let's get down to the basics.
Here then, are my absolute essentials for marathon training:
1. A good pair of sneakers
Well, you saw that one coming…but this is really the most important. I have had sneakers that caused injuries, made my feet hurt for days, made me fall when the pavement was wet.
If you can, go to a specialty running store that can assess your gait and recommend the perfect pair of sneakers for you. I've found that a design skewing towards more minimal, with a small heel-to-toe drop works best for me, but don't be afraid to experiment with different designs to find what works best for you.
2. A running watch or app
If you're at all serious about training, it's essential to be able to track your distance, time, and pace. This is especially necessary for any speed work.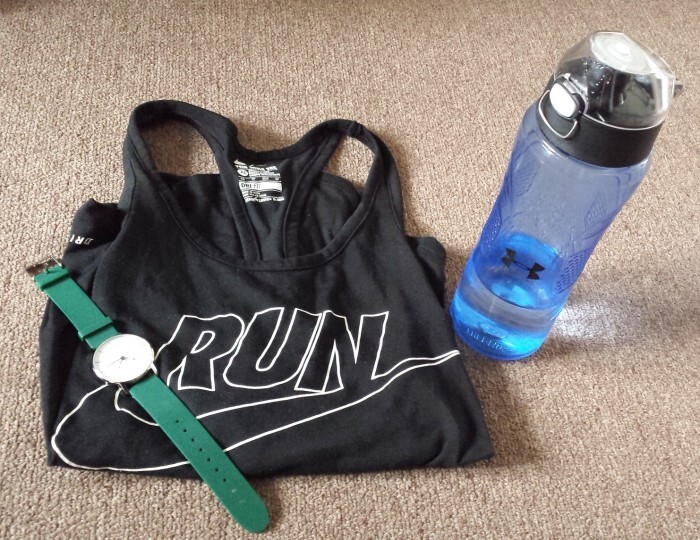 Pictured above, is my Activité Steel, but whichever Withings activity tracker you use, check out RunKeeper, which tracks all of these metrics and automatically syncs with your tracker.
3. Music + headphones
Some runners pound the pavement without music, but I simply can't imagine doing that for more than a few miles. According to Scientific American, music can actually help your run feel easier and significantly increase enjoyment. I also like to listen to podcasts during longer runs, which help take my mind off any negative feedback my body is giving me. I even save podcast episodes, and use them as motivation to get out the door.
4. Sunblock/Chapstick with SPF
If you're training during the summer, you need to be wearing sunblock. It's not the most pleasant aspect of training in hot weather, but it's non-negotiable. I also swear by SPF chapstick, and even bring it with me during long runs, because getting a sunburn on your lips is the worst. Trust me.
That's it for now! Stay tuned for weeks 3 & 4, as I tackle my first 14-mile run.