Sia Cooper is the mother and fitness blogger behind Diary of a Fit Mommy, the popular blog that helps women get fit and healthy. Read on for a glimpse into her life, her well-documented pregnancies, and what it's like to be a professional blogger and Instagram celebrity.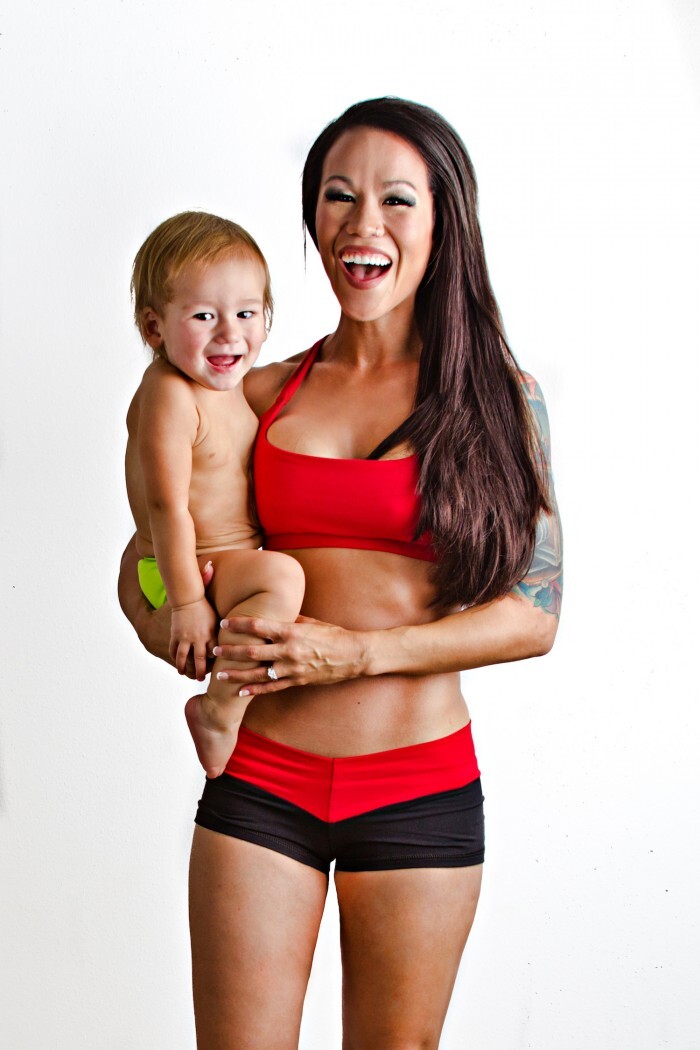 Sia Cooper, pictured, recently gave birth to her second child, but despite the ample photographic evidence to the contrary, she wasn't always the picture of health. In 2010, she attended nursing school, and weight began to creep on. By the time she graduated, she was overweight, lethargic, and often sick. Starting with no knowledge about health and fitness, she slowly began to educate herself. With a diet overhaul, she dropped 45 pounds in just 9 months, even without exercise.
Sia started her blog as a way to help keep her accountable, but it grew into so much more. As her passion for fitness blossomed, her blog grew into a reputable place to find both heathy eating and fitness tips. Sia has since documented how she stayed fit and healthy throughout her two pregnancies. Currently a NASM certified personal trainer specializing in both Fitness Nutrition & Women's Fitness, Sia provides workouts, recipes, and advice for mothers, pregnant women, and women considering becoming pregnant.
Get to Know Sia
Withings: What was your motivation for starting Diary of a Fit Mommy?
I was newly pregnant with my first child and I wanted to keep track of it all by starting a blog just for myself. After posting my workouts, pregnancy updates, and meals, it soon received a ton of response, and I started gaining followers. It was unexpected!
How did your blog become your profession?
It was first a hobby of mine, but after getting my personal training certification, I decided why not turn it into a business to help people from afar?
What is your favorite part of being a professional blogger?
I love writing and having freedom of speech. My blog is MINE and I can literally write whatever I want. It is so thrilling and refreshing to be able to do that. The fact that people want to hear what I have to say is even more of an awesome feeling.
What was it like to document both of your pregnancies online?
The first time around, it was super casual since I did not have many followers and was just starting out. I received a lot of praise while getting a few negative comments here and there. The second time around, it was honestly more of my "job" to document my pregnancy because so many people were keeping a close eye on me and following everything that I did. I received tons of good feedback, but lots of backlash as well. That just comes with having a large following though.
What was the most challenging part of your recent pregnancy? How was it different from your first pregnancy?
Honestly, the most challenging part of my second pregnancy was being pregnant with a toddler around and having to care for him, which was exhausting. The second pregnancy went by so fast because I was so busy taking care of my son and running a business. With my first pregnancy, I had more time to relax and to soak everything in.
Can you describe a typical day of eating during the pregnancy? Was it difficult to continue eating healthy?
I craved lots and lots of sweets while pregnant with my baby girl. I would allow myself two cheat meals per week if I wanted and since I worked out 5 days per week, I was not as strict as I normally would have been. I ate oatmeal for breakfast followed by a protein shake as my mid-morning snack, a salad with lean protein for lunch, another snack in the afternoon, and then I would cook a big dinner for my family. At bedtime, I always ate a bowl of yogurt topped with honey and granola.
Did you have any strange pregnancy cravings or aversions?
No weird cravings — my biggest aversion was to meats.
Did you use the Withings scale to track your weight gain during pregnancy?
I did not receive the scale until after I gave birth, but I am using it to track my postpartum weight loss now. It is the coolest scale I have ever gotten the pleasure of using!
How did your workouts change throughout your pregnancy?
They actually did not change much. During the last trimester, I upped my cardio but that is about it.
When did you and your husband start using the Withings Activité Steel? How has it helped you be healthier?
We used our Activité Steel watches after I gave birth to work out together. My favorite part of it is being able to track my sleep!
What are your plans for resuming a fitness routine once you are cleared by your doctor?
My plans are to start my Fit For Life home program and to get back to heavy lifting. I want to restore any muscle mass that was lost during pregnancy.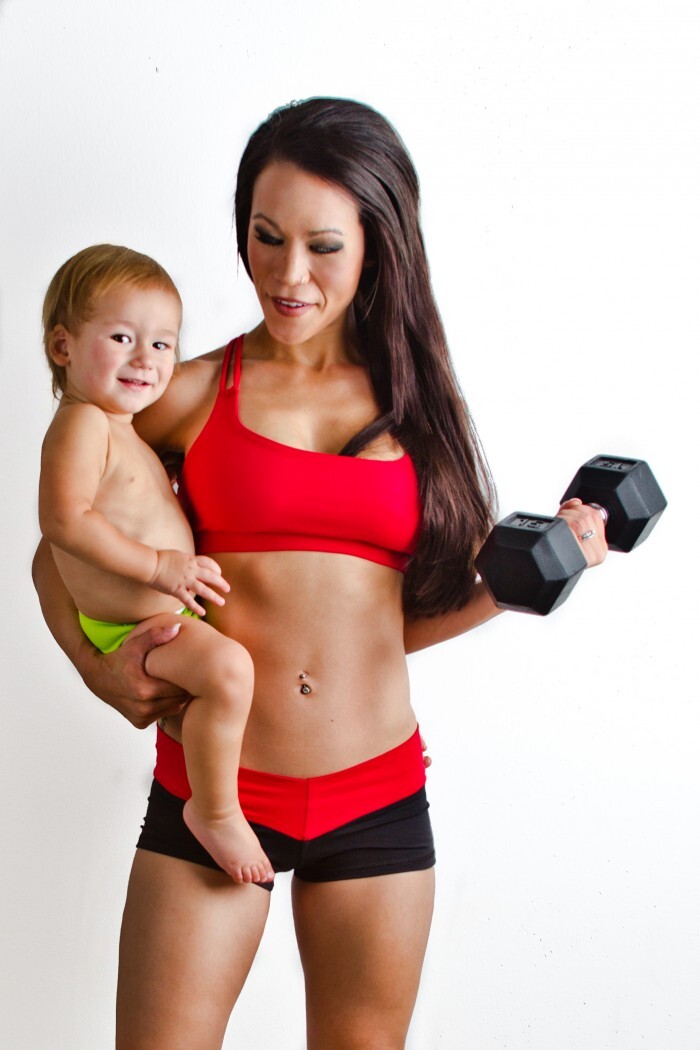 How will your blog and website content change now that you have a second child?
Well, I will certainly have to update my photos for one thing! I will hopefully post more content on how to work out with multiple kiddos around the house.
Is there anything that people would be surprised to learn about you?
I am actually super shy! I am not a big people person which many would find hard to believe since I deal with people socially on a regular basis. I love people, I just tend to be awkward.
***
Thanks to Sia for her time! For information and tips on staying fit during pregnancy and motherhood, check out Sia's website, Diary of a Fit Mommy, and follow her on Instagram @diaryofafitmommyofficial and Facebook @DiaryofaFitMommy.