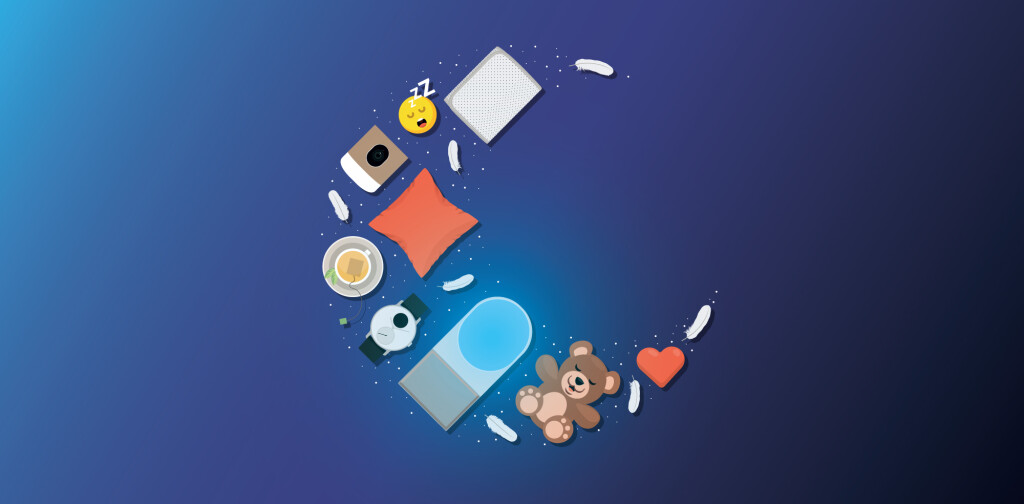 "Sleeping on it" may be helpful for soothing stress and bringing new perspective to a situation, but it's also vital to our health. A multitude of studies have reinforced the importance of sleep, demonstrating that high quality, regular, and restful sleep is excellent for our health and wellbeing.

To celebrate Sleep Month, we've examined a variety of ways to help you sleep better and take full advantage of the benefits sleep has to offer. Dive into the science behind what happens when we shut our eyes at night, gain insight on how to improve your sleep, and even track it for yourself with a Withings activity & sleep tracker or Aura.
It's not always easy to sleep well, especially when so many factors can disturb your sleep. But don't worry—we've got you covered!
One of our solutions for dealing with lack of sleep in our busy lives? Napping!
Beyond practical tips for sleeping better, we unpacked the latest scientific research on sleep, from its interplay with genes to its effect on the immune system and memory.

Susie Felber
Susie is a writer, comedian, and producer who has worked in TV, film, theater, radio, video games, and online. As the daughter of a hard-working M.D., she's had a lifelong interest in health and is currently on a personal mission to "walk the walk" and get her writer's body in better shape.
View all articles