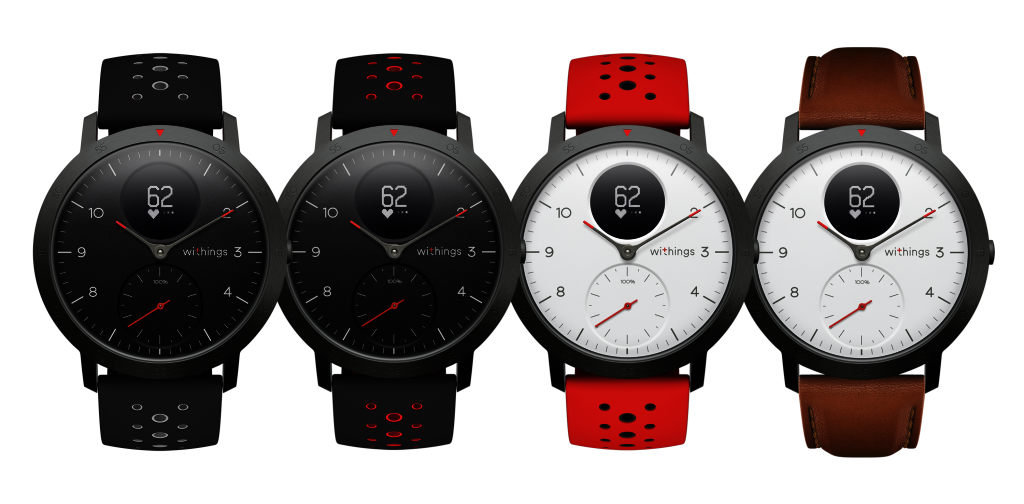 Steel HR Sport launched last week, and the reviews are in. Check out a selection of some of our favorites below.
See what people are saying about Steel HR Sport:
"Among fitness trackers, it has a design that doesn't scream, 'I'm a fitness tracker,' making it blend in better with whatever you're wearing."
"The Withings Steel HR Sport marks the comeback of Withings…it looks like a normal watch on the outside, but on the inside are unique fitness-friendly features that make it the sportiest Withings wearable yet. I'm personally a big fan of the simple, unassuming design…the Steel HR Sport has amazing battery life."
Watch the whole video:
"The Withings Steel HR Sport is the perfect timepiece for those who want a watch that will go from the conference room to the race course without missing a beat."
"Earning the watch its title, there's support for 30 different activities, including yoga, volleyball, rowing, boxing, ice skiing and hockey. You'll be able to track optical heart rate during your workout and have it contribute to that VO2 Max score. The Steel HR Sport is also the first Steel HR hybrid to sport connected GPS, which uses your phone's GPS to help track pace, elevation, distance and maps. Once again there's really good battery life, with 25 days promised for general use. You can also extend that 20 additional days when you use the power saving mode."
"Ice cream season is on its way out, which has got to be good news for our waistlines. If you're looking to shed that spare tyre you somehow acquired over the summer, the Withings Steel HR Sport can help."
Trusted Reviews:
"Though the changes aren't massive they add up to give the wearable the, on paper, chops to be one of the best hybrid, multi-sport watches on the market for casual gym goers and runners."
Geekanoid: (YouTube)
"The brand new smartwatch from Withings and it has some amazing features…It's very, very comfortable to wear…I think they've done a fantastic job on the app. I like that you can drill down into it."

Susie Felber
Susie is a writer, comedian, and producer who has worked in TV, film, theater, radio, video games, and online. As the daughter of a hard-working M.D., she's had a lifelong interest in health and is currently on a personal mission to "walk the walk" and get her writer's body in better shape.
View all articles