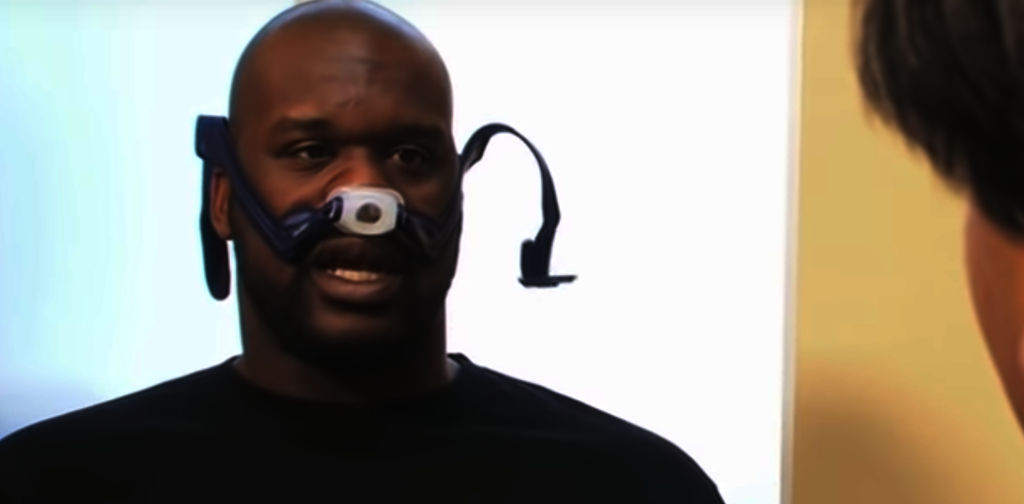 After 19 years as a professional basketball player, Shaquille O'Neal, a/k/a Shaq, is shown getting evaluated for sleep apnea in this new-to-us video.
Sleep apnea is common and under diagnosed. And after Penn Jillette recently shared his CPAP love story with us, we wondered if any other celebrities suffered, and if they did, would they be seen in the mask? The Internet is indeed a wonderful place, and someone pointed us to a Harvard Medical School video from 2011, where Shaq's wife says she is concerned about his snoring and breathing disturbances. Shaq is then evaluated by doctors, is found to have moderate sleep apnea, and gets treatment for it. You can watch it below, and remember—don't ignore the snore!

Susie Felber
Susie is a writer, comedian, and producer who has worked in TV, film, theater, radio, video games, and online. As the daughter of a hard-working M.D., she's had a lifelong interest in health and is currently on a personal mission to "walk the walk" and get her writer's body in better shape.
View all articles